Style
Best New L.A. Fashion Designers
For all those fashionistas out there, there are some amazing up and coming L.A. talents to watch out for in the fashion world. Of Two Minds, Les Aperizes, Maia Gysens, and Clover Canyon have made their breakthroughs into the high fashion industry and now are fashion powers to keep an eye on.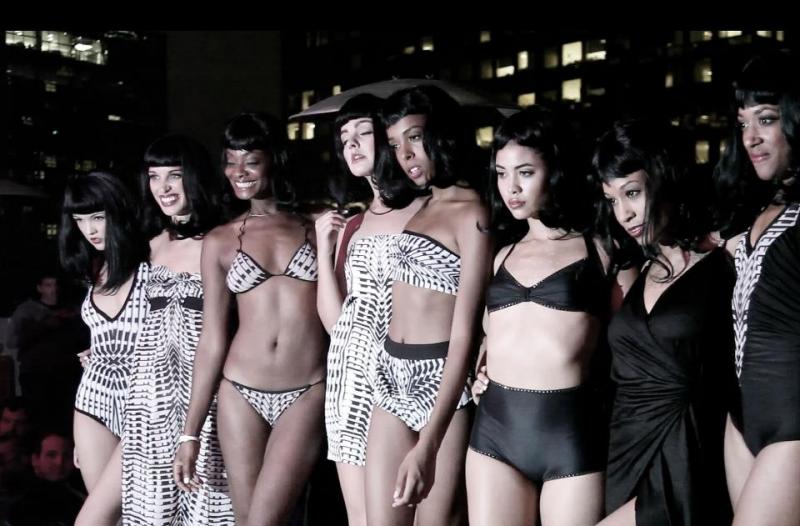 Of Two Minds was founded in 2011, but their clothes are must haves for this fall. Sunjoo Moon combines her Persian background with the urban life of L.A. to create a fashion line perfect for layering during the winter and simplicity during the summer. The combination of muted bold colors (yes, an oxymoron that works!) and the array of prints perfectly characterizes their collection. The layered styling has an "on the road" feel from the flowy fabrics and mix of textures. This indie label is definitely one to look for at the next fashion week.
How many designers can say they've had their first collection bought by Barney's? Well, Laurence Nguyen and Brian Tamborello, designers of Les Aperizes, can now say they have. Les Aperizes debuted their first collection that plays with masculine and feminine silhouettes in the beginning of 2012. Now, their designs can be found nationwide at Barney's. The high-end line is extremely elegant, but also uses masculine pieces to push their collection to a whole new place. They use a muted color pallet and style their girls with strong features and sleek hair to give their line an edge. This elegant brand is one to watch for in stores and on the runway.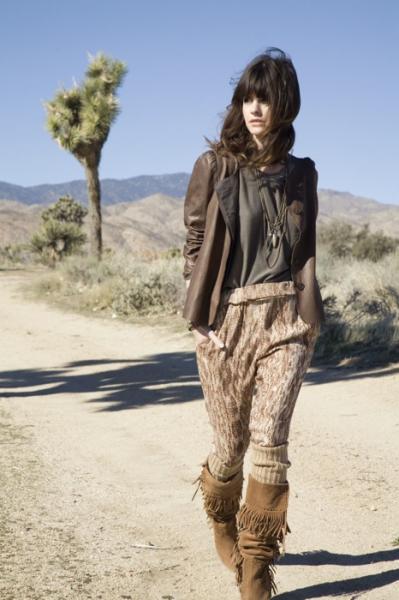 Maia Gysens is a French designer that has had the privilege to work alongside Alexander McQueen. Now, she has come to L.A. to launch her own line Sabine de Brumes. She calls her collection "Swim & Dream wear" with 1950s inspired black and white print swimwear mixed with differing bottoms and covers. Her line was impressive and she put on quite a show for her L.A. fashion week debut, taking the whole audience back to the retro age. Her first collection of day and night swimwear shows a lot of potential for the obviously talented designer and has landed her a spot on our to-watch list.
Last, but definitely not least is Clover Canyon, the completely L.A-based brand of indie designs. Created in 2011, this brand has really taken off and left its impression on the fashion world with their newest S/S line. Their designs can be found at many retailers including Saks Fifth Avenue, Neiman Marcus, and Net-A-Porter, and are also a must have for the transition into the spring season. Their indie chic collection is memorable because of their vivid mix of prints and streamline silhouettes. The pieces also play off of the "on the road" theme yet are simply elegant in their design. These clothes are must haves already that characterize the essence of California and definitely are a brand to keep an eye out for as they progress into an even greater future.
L.A. is a city of culture and through fashion these lovely new designers represent the city and state well. Look out for these Los Angeles designs and if you're truly a fashionista maybe you should have some of the designs for yourself!
Reach Reporter Megan Dacus here