NBA
A 2012 NBA Christmas: Exploring The Western Conference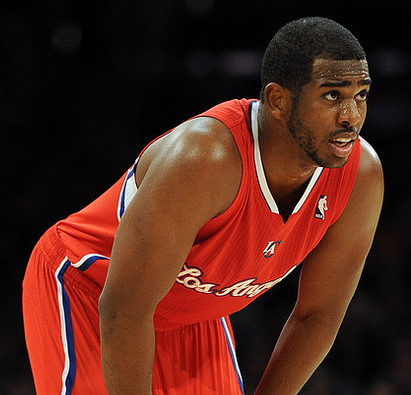 One year ago, the NBA didn't begin the season until Christmas Day. This time, every team has played between 24 and 30 games. Because Christmas in the NBA serves as a day to get excited about the NBA season, it helps if you know what teams are looking like at this point of the season. Some teams are holding up great, while others wish the season really could start on Christmas again. One thing's for sure: everyone is dealing with injuries.
Ten teams are scheduled to play on Christmas, including five Western Conference squads: The Los Angeles Lakers host the New York Knicks, the Oklahoma City Thunder will visit the Miami Heat in an NBA Finals rematch, the Houston Rockets will visit the Chicago Bulls, and the Denver Nuggets will visit the Los Angeles Clippers. Here's a quick take on all 15 NBA teams out West:
Northwest Division
The Oklahoma City Thunder have the best offense in the league after smoothly replacing James Harden with Kevin Martin, while PF Serge Ibaka is averaging 14.2 points a game. The Denver Nuggets aren't getting great seasons from PG Ty Lawson and SG Andre Iguodala, but they have been remarkably healthy so far (their eight-man rotation has missed only two games all season). The Minnesota Timberwolves are bringing PG Ricky Rubio (ACL) back slowly after losing Brandon Roy, Chase Budinger, Malcolm Lee, and Josh Howard to knee injuries. PF Kevin Love came back early from a hand injury and he's struggling mightily with his shot (36 FG%, 25 three-point%, 69 FT%), but SF Andrei Kirilenko has helped the Timberwolves to their best defensive showing since Kevin Garnett left. The Utah Jazz will be without PG Mo Williams (thumb) indefinitely; he had as many assists in 754 minutes this season (160 at 6.7 per game) as he did in 1,472 minutes all of last season. The Jazz have been the fourth-worst team at defending threes this season (allowing 38%). Portland Trail Blazers rookie PG Damian Lillard leads all rookies in scoring and assists, but the Trail Blazers' bench is so bad that every starter is averaging at least 29 minutes a game.
Pacific Division
The Los Angeles Clippers remain a great offensive team, but it's their defense (fourth in points, third in efficiency, first in steals) that has them riding a franchise-record 13-game winning streak into Christmas, even without SG Chauncey Billups and SF Grant Hill. Another team playing defense like never before are the Golden State Warriors (14th in efficiency), who, without C Andrew Bogut, are not playing bottom-five defense for the first time in five years and have PG Stephen Curry healthy (no missed games) and thriving (career-high 20.2 points, 6.4 assists per game). The Los Angeles Lakers just got PG Steve Nash back and SG Kobe Bryant is shooting a career-high 47% from the field, but this is the worst Lakers defense (17th in efficiency) since 2007. Lakers C Dwight Howard (back surgery) is still recovering while playing, but PF Pau Gasol (career-low 12.3 points per game, career low 41% FGs) is getting along with head coach Mike D'Antoni about as well as Shaquille O'Neal in 2008 or Carmelo Anthony in 2011. The Phoenix Suns acquired former Timberwolves small forwards Michael Beasley and Wesley Johnson this summer. Beasley (career-lows 38% FGs, 10.5 points per game, 3.6 rebounds) has been benched, while Johnson has played 71 minutes all year. The Sacramento Kings have continued their dysfunctional ways, remaining a bottom-five defense while ranking second-to-last in assists.
Southwest Division
The San Antonio Spurs are leading the league in assists, but only the Mavericks and Cavaliers have committed as many turnovers. The Memphis Grizzlies rank second in the NBA in defense while getting a career year from PG Mike Conley. The Houston Rockets are the fastest pace team in the league, and the biggest surprise outside of SG James Harden's scoring onslaught might be that SF Chandler Parsons is second on the team in scoring (14.7 points per game) and that C Omer Asik is one of 10 players averaging a double-double. Dirk Nowitzki just came back for the Dallas Mavericks, but the Mavericks are struggling with turnovers and haven't defended this poorly since Jason Terry replaced Steve Nash in 2004. The New Orleans Hornets have been the worst team in the conference as they wait for SG Eric Gordon to get healthy. Rookie PF Anthony Davis has missed half the season, but the Hornets' 29th-ranked defense is the worst since their first season as a franchise.
Reach Staff Writer Law Murray by email or follow him on Twitter.