Politics
Proposition 34 Discussed By Workers Near Los Angeles City Hall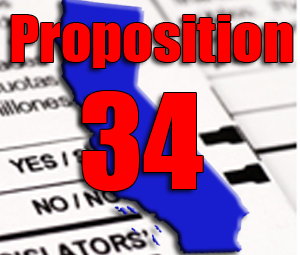 The polls opened today and so did the commentary of topics, including Proposition 34 in offices across Los Angeles.
If approved, Proposition 34 will repeal the death penalty as maximum penalty for persons found guilty of murder and replace it with life in prison without the possibility of parole.
Payroll Management Analyst for the City of Los Angeles and a Graduate of USC's Marshall School of Business, Leroy Beavers, voted Yes on 34 because he thought California should eliminate the death penalty and replace it with life in prison without the possibility of parole.
"People make mistakes," Beavers said. "There are people on death row that are innocent. Why kill someone when you're not really sure?"
Ericka Peña, a case manager for a Los Angeles-based Non-Profit called El Centro de Ayuda, voted Yes on 34, but for a different reason.
"Killing someone via the death penalty takes that person out of their misery," Peña said. "I'd rather see the person living in prison so that he can learn from his mistakes."
One of Peña's co-workers, Daisy Topete, was against Proposition 34 because she believes that certain criminals should be killed for particularly bad crimes.
"Criminals should be killed for actions such as child molestation and rape," Topete said. "The money for doctor bills and housing begins to add up for criminals living in prison."
California currently has 725 people on death row.
It is up to Californians today to decide if Proposition 34 will be passed.
Reach Contributor Andrew Kallick here.