Los Angeles
Villaraigosa Issues Statement On Half-Cent Sales Tax Increase Following Vote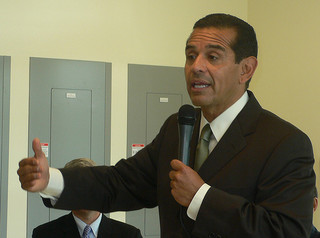 Following a City Council vote of 11-4 Tuesday to place a half-cent sales tax increase on the March 5 ballot, Los Angeles Mayor Antonio Villaraigosa said he will return the measure without signature.
Villaraigosa said he will continue to personally oppose the tax hike until City Council issues reforms to make the city more efficient, accountable and competitive.
A Nov. 13 letter to City Council outlined his suggestions for reforms and includes a new operating model for the Los Angeles Zoo, alternative management for the convention center, position cuts and police hiring. Villaraigosa also listed department consolidations between street-maintenance and development-related functions, new economic development entity and a reserve fun and budget stabilization fund to manage further service cuts.
Although the measure can still move forward, Villaraigosa said he would like to see the reforms met before he can support the sales tax increase.
Council members have said the increase is necessary to avoid $215 million in budget cuts.
Read the full story at the LA Times.
For more of Neon Tommy's coverage on the proposed sales tax hike click here.
Reach Executive Producer Amanda Martinez here.