Sports
NFL Week 13 Predictions
After a week-long nap from all that tryptothan and stuffing, our experts are back and ready to pick another great week of football, that includes three tough division matchups, a collision of two teams on fire, and a battle of two swarming defenses.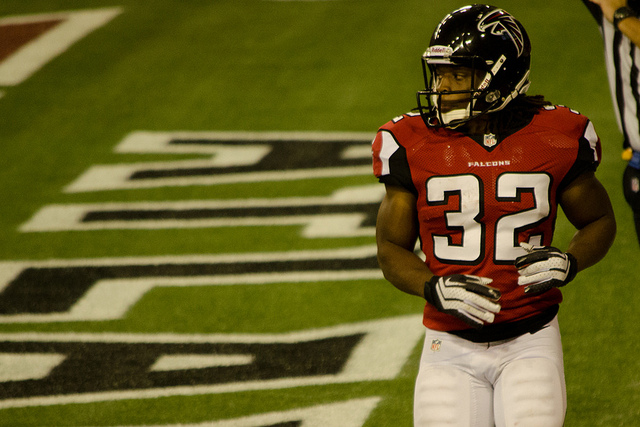 New Orleans Saints @ Atlanta Falcons
Jeremy Bergman: Falcons 30, Saints 24
I'll say it again, Matty Ice don't lose in the Dome. I was wrong the last time these two matched up, calling a 37-21 Falcons win in New Orleans, but times, they are a changin'. Atlanta has been cold as of late and Drew Brees has brought his team and his city back from the dead to contend for the postseason, but the Falcons, though one win away from clinching the South, cannot afford to get swept by their hated division rivals. This will be a statement game for Mike Smith and Matt Ryan, but a rejuvenated Michael Turner will rule the day.
Evan Budrovich: Falcons 21, Saints 17
Matt Ryan will crush the Saints' playoff chances with another fourth quarter game-winning drive. New Orleans is the only team to defeat Atlanta this season but do not expect the Saints to repeat that performance. The Saints are allowing 123 yards rushing per game, which ranks them 23rd in the league. With Jacquizz Rodgers and Michael Turner coming at New Orleans, expect the Falcons to control and ultimately win this game with their rushing attack.
Aaron Fischman: Falcons 31, Saints 27
Because of Michael Turner's significant regression from last season and the Saints' explosive offense, this will be a close game. Fortunately for Atlanta, it has been great in close games this season. Also, Matt Ryan has won 31 of 35 career home starts.
Jacob Freedman: Falcons 34, Saints 30
The Saints ended the Falcons' undefeated season three weeks ago, but now the game shifts to Atlanta, where Matt Ryan's career record is 30-4. Seven of the Falcons' 10 wins have come by less than a touchdown, and they don't call Ryan "Matty Ice" for no reason. The Saints are playing better than most 5-6 teams, but the Falcons haven't allowed a passing touchdown in the two games since the teams' last meeting and will utilize their newfound weapon in Jacquizz Rodgers to find new ways to run over the Saints' porous defense.
Max Meyer: Falcons 35, Saints 31
I don't think the Falcons will get swept by the Saints this season, let alone lose on their own turf to them. Matt Ryan has been struggling lately, but he's facing an atrocious Saints defense. The Falcons win a close one, on what should be considered the Super Bowl for Thursday Night Football TV.
Law Murray: Saints 28, Falcons 24
New Orleans predictably struggled to protect the quarterback and the football against the aggressive 49ers defense last week. Despite the short-week road trip, QB Drew Brees will be happy to be in the Georgia Dome on Thursday night, a place where he's won five of the last six times. The Falcons sold out to defend the run in Tampa, and now they have to decide if that's the safe thing to do against Brees, a QB who has burned them for 22 TDs in nine games since Matt Ryan and Mike Smith arrived in ATL in 2008.
Matthew Tufts: Falcons 34, Saints 21
The Falcons pulled out a close one in Tampa Bay last week and, with a win, can most likely put an end to the slimmest of playoff hopes for New Orleans. Both teams have elite quarterbacks and deadly receiving corps, making this matchup a high scoring affair. However, the Falcons are more balanced on offense and will take advantage of a New Orleans defense that has looked like a joke all season.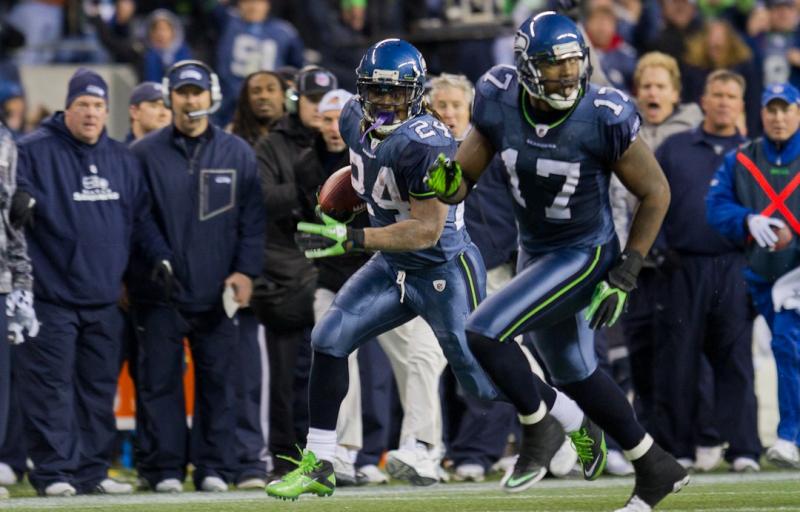 Seattle Seahawks @ Chicago Bears
Bergman: Bears 23, Seahawks 14
The Seattle Seahawks are 5-0 at home this season. Not too shabby, especially with a rookie quarterback. Mind you, the Seattle Seahawks are also 1-5 on the road this season. This week, Pete Carroll takes his club to Chicago…which is not Seattle.
Budrovich: Bears 31, Seahawks 21
In a must-win game for both teams, the Chicago Bears will ride their home crowd to upend the Hawks. Seattle has only won one game on the road this season and for good reason. Outside of CenturyLink Field, this team is not nearly as physical and is prone to turnovers. With Chicago's defense ranked No. 1 in turnover differential, expect a big day from the Bears defense, leading them to the victory.
Fischman: Bears 24, Seahawks 13
The Seahawks are 1-5 on the road, while the Bears are 5-1 at home. If Russell Wilson can go a fourth consecutive game without throwing a pick, Seattle will probably be in this game. I doubt, however, that he will. All season, Chicago's defense has powered its offense.
Freedman: Seahawks 20, Bears 13
Bad news for the Bears: Matt Forte's ankle is not 100%, and even if he plays, he'll be limited. The Seahawks rank third in the NFL in passing defense, and cornerback duo Brandon Browner and Richard Sherman, despite their ongoing controversies over a four-game suspension for Adderall, are eligible to play and will be focused (*zing*) on living up the repute of the Seahawks' third-ranked passing defense. Plus, the Seahawks' defensive line versus the Bears' anemic pass protection could make Jay Cutler wish he was back holding the clipboard.
Meyer: Bears 21, Seahawks 17
The Seahawks are simply a different team at home than on the road. The Bears gained their swagger back after their demolition of the Vikings last week. The Bears haven't gotten a defensive touchdown in a long time (for them at least), so I expect one here that will completely turn the game.
Murray: Bears 20, Seahawks 17
Last year, the Seahawks went into Chicago and won 38-14. It helps to score multiple defensive TDs as a result of QB Caleb Hanie's turnovers. Enter Jay Cutler, Brandon Marshall, and a combo of slow Matt Forte (injury) and slow Michael Bush (acceptable at 245 pounds). While I still expect the Bears offense to look unwatchable, I don't think they'll lose the turnover battle -4 this time. On the other side, Seattle's defense didn't show up in Miami coming off the bye. QB Russell Wilson's been great lately (7 TDs, 0 INTs in last three games) but he'll have to play like Kaepernick to beat Chicago.
Tufts: Seahawks 17, Bears 13
The Bears defense has done very well this season, but will face a significant test against Seattle's Marshawn Lynch. These two teams rank last in passing which puts even more emphasis on the ability of the defense to stop the run. In the end though, the Seahawks will get the upset in Chicago thanks to a couple of key plays by rookie quarterback Russell Wilson.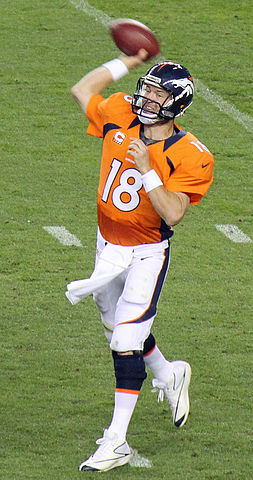 Tampa Bay Buccaneers @ Denver Broncos
Bergman: Broncos 35, Buccaneers 20
The Broncos are hot, really hot; and they don't lose easy. The combined record of the teams that have beaten Denver this season is 28-5. Tampa Bay has five total losses, and although the Bucs have played better and better as the season goes along, their one weakness - a league-worst secondary - plays into the hands, arm, and neck of Peyton Manning too well.
Budrovich: Broncos 14, Buccaneers 13
In a thrilling matchup, Peyton Manning will outshine Josh Freeman. Manning has been in the zone over his last six starts, completing 15 touchdowns while never posting a passer rating under 90 in those games. On the other side, Doug Martin is a monster who is complementing Vincent Jackson's deep play ability to give the Bucs balance on offense. Brandon Stokley will be the difference maker in this game, grabbing the game winning score.
Fischman: Buccaneers 27, Broncos 24
Combined, these teams have won 10 of their last 11; Denver is on a six-game winning steak, while Tampa Bay had won four straight before falling to the Falcons, 24-23. This game will feature two of the more clutch fourth-quarter quarterbacks in the league, and I cannot wait! Call me crazy, but I expect Tampa Bay to win the turnover battle and run all over Denver. Peyton Manning will keep it close, however.
Freedman: Broncos 41, Buccaneers 27
In three of the four times the Broncos have faced what I deem "elite" running backs, they've allowed over 100 yards to that back. Doug Martin has slowed down since his 251-yard day against the Raiders, but I'm counting him as elite right now. Unfortunately for the visiting Bucs, Peyton Manning is also elite while their defense ranks last in passing yards allowed per game. Even worse, Tampa Bay lost star safety Eric Wright to Adderall suspension (this is a "thing" now) after losing cornerback Aqib Talib to the same affliction. Time for Manning to polish that MVP resume.
Meyer: Broncos 28, Buccaneers 24
One of the most surprising teams in football versus one of the hottest teams in football? Sign me up! The Bucs have yet to lose a game by more than seven points this season, and I think this game will be close too. I just think the clear difference between these two teams is their defenses, as the Bucs have one of the worst pass defenses in the NFL. Peyton Manning will throw it a lot too, since Willis McGahee is injured.
Murray: Broncos 30, Buccaneers 21
The obvious problem the Buccaneers have is how to defend Broncos WRs Demaryius Thomas and Eric Decker outside. The not-so-obvious issue the Buccaneers have will be how they expect to score themselves, as Broncos CB Champ Bailey matches up well with Buccaneers WR Vincent Jackson. Tampa needs a big day from RB Doug Martin, who they'll rely on to play keep-away from the terrible matchup that is QB Peyton Manning vs. the Bucs' CBs.
Tufts: Broncos 27, Buccaneers 20
The Buccaneers let one slip late against the Falcons last week, but overall delivered a solid performance against one of the premier teams in the NFC. They'll face a Broncos team looking for their seventh straight win. Tampa Bay has been able to get away with their weak pass defense for most of the season, but Peyton Manning and the high flying Broncos will be sure to expose it in the Mile High City.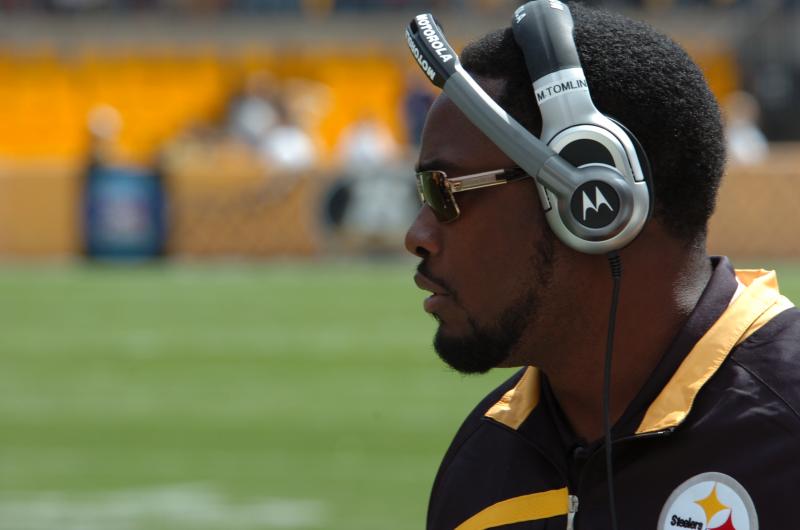 Pittsburgh Steelers @ Baltimore Ravens
Bergman: Ravens 27, Steelers 13
The Roethlisberger-less Steelers lost to the Cleveland Browns last week; that's right the Cleveland Browns. Maybe I should let that sink in some more while I point out that the Ravens have already beaten a Ben-less Pittsburgh squad, 13-10 just two weeks ago. Little will change in this second matchup except the venue and the increased age and ineptitude of Pittsburgh's signal-caller.
Budrovich: Ravens 23, Steelers 7
After an ugly eight turnover performance against the Browns, the Steelers will not right the ship and will fall to the Ravens. The Ravens have definitely benefited from Lady Luck this season and will continue to ride their relatively soft schedule. This Ravens team is not as stout on defense as in past years, but they will not need to be against Charlie Batch.
Fischman: Ravens 13, Steelers 7
Ben Roethlisberger is a tough, tough man, but at this point, Charlie Batch is way more likely to start. Batch and the Steelers turned the ball over eight times last week. The Ravens are the clear choice here even though safety Troy Polamalu is probably going to return for Pittsburgh.
Freedman: Ravens 24, Steelers 10
With Ben Roethlisberger looking like he'll miss another week and Joe Flacco being exposed for his mediocrity, this matchup looks like something we'd see in the SEC. The Steelers scored 10 points against the Ravens with Byron Leftwich, and I consider Charlie Batch a significant downgrade. The Steelers need the ground game to improve upon its solid performance last time (134 yards, five yards per carry), but even then I expect the Ravens defense to shut down their hated rival and sweep the season series.
Meyer: Ravens 16, Steelers 10
No Big Ben, lots of problems for the Steelers. They had a whopping eight turnovers against the Browns, and their offense will struggle again against the Ravens defense. I just don't see Charlie Batch beating the Ravens in the biggest rivalry in the NFL.
Murray: Ravens 20, Steelers 17
How good is the Steelers' defense? They scored a touchdown and held the Browns to 20 points despite their offense coughing it up eight times in Cleveland (not to mention the Steelers still found time to punt six times). Without QB Ben Roethlisberger, Mike Tomlin has serious trust issues at QB, RB, WR, and the OL going into Baltimore. While the Ravens probably don't impress anybody right now, they trust each other to do their jobs and finish games, and they have only one turnover in the four games since their bye. Can SS Troy Polamalu stay on the field and make a big play?
Tufts: Ravens 30, Steelers 14
The Steelers' once formidable defense surrendered 20 points to a weak Cleveland offense last week and will face a much harder task in shutting down the Raven's balanced attack. Pittsburgh's offense has suffered significantly as well, and could find points hard to come by with Ben Roethlisberger likely sitting out against Baltimore. The Ravens will cruise past the Steelers, securing a playoff berth and, with some help from San Diego, the AFC North title.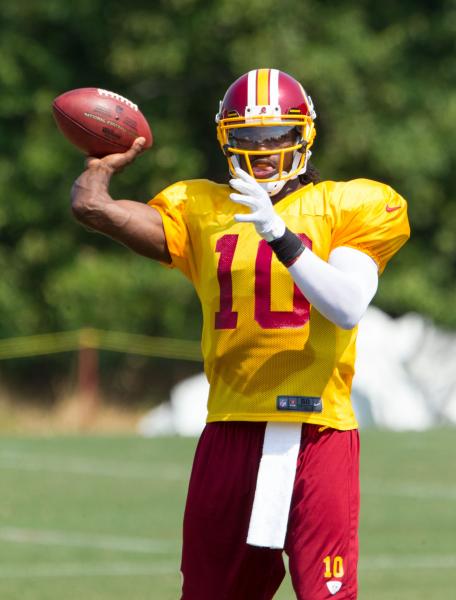 New York Giants @ Washington Redskins
Bergman: Giants 20, Redskins 17
Everybody and their mother seem to love this upset pick, picking the all-rookie team, a.k.a. Griffin and Morris's Redskins, at home against the Giants, the defending Super Bowl champs and destroyers of all things Packers. Usually the G-Men play down to their opponent in these situations and New York has had terrible luck against the Skins; but there is no denying that Eli and the offense is back on track after last week's Sunday Night shellacking, and the rest of the NFC better beware.
Budrovich: Redskins 30, Giants 27
Expect another thriller between RGIII and Eli Manning but this time favoring the rookie. After an emotional thriller over Green Bay, expect a letdown from the New York Giants. The Redskins have been killing teams on first and second down this season, and will continue that success to counter the Giants vaunted pass rush. This game will come down the wire, with the winning quarterback possessing the ball last. I will take the red-hot RGIII to savor his team's slim postseason hopes.
Fischman: Redskins 28, Giants 27
On Oct. 21, Robert Griffin III and Alfred Morris had a field day against the Giant defense. Even so, the Redskins lost as a result of four turnovers and 337-yard game from Eli Manning. While I'm still not certain New York can stop the run, Washington probably won't offer much resistance with regard to pass defense. Oh. What the hell! Give me Washington by one.
Freedman: Giants 28, Redskins 24
Washington might have dominated the Cowboys on Thanksgiving, but I'm not picking against a team that holds Aaron Rodgers to 10 points. The Church of RGIII gains more members every week, but the Giants have the pass-rushers to chase down Griffin III out of the pocket even if they underperformed in the teams' game earlier in the season. I don't like to pick against either of these squads, but I'm not a tie kind of guy so I'll take the Giants on a last-drive touchdown pass from Eli Manning to Victor Cruz (like last time).
Meyer: Redskins 27, Giants 20
The Redskins always seem to have the Giants number. Washington will be a great crowd, as this is the first time in several years when they have playoff hopes in the month of December. The RG3-Eli quarterback duel will be entertaining, but I really like Redskins running back Alfred Morris to have a huge game.
Murray: Redskins 27, Giants 24
The Giants sold out against the Packers air game Sunday night, and the Packers struggled to counter. That won't work against the Redskins and their top-five ground game. The Redskins turned the ball over four times to the Giants in October; they have six turnovers in their other ten games combined. Coming off of wins against the Cowboys and Eagles, this is rookie QB Robert Griffin's best chance to announce to the NFC East they have a problem on their hands NOW, and what better time to do it on MNF and one win away from .500? Giants QB Eli Manning has struggled against Jim Haslett's defense since 2010 (2 TDs, 8 INTs in five games).
Tufts: Redskins 28, Giants 24
The Redskins are looking to narrow the Giants' lead in the NFC East to a game with a win this week. While the Giants looked nearly perfect in nearly every facet of the game against the Packers, RGIII and the Redskins still have something to prove. Expect the rookie quarterback to have a monster game rushing and passing, and for Washington to score the upset win in front of their home crowd on Monday night.
Season Standings
Max Meyer 44-20
Matthew Tufts 43-21
Evan Budrovich 41-23
Jacob Freedman 40-24
Jeremy Bergman 39-25
Aaron Fischman 38-26
Law Murray 31-22