NFL
NFL Week 11: Top Two Betting Picks
After
another undefeated week
this past weekend, it's safe to say that I'm in the midst of my first hot streak in the history of this column.
Unfortunately, Vegas has stepped up its game as well, delivering several tricky lines in these Week 11 games. Additionally, there are a significant number of injuries affecting the games this week, which makes it even harder to make selections without much information on a Wednesday. But enough excuses, it's time to go for a third straight perfect week with my best bets against the spread.
Packers (-3.5) over LIONS
This NFC North rivalry has been rather one-sided lately. The Green Bay Packers have won 12 of the last 13 games against the Detroit Lions. In fact, the only win the Lions have had over the Packers during this span was in a game where Aaron Rodgers had to leave early because of an injury.
Rodgers has heated up over the past couple of games, which is why the Packers have been playing really well after their disappointing loss to the Colts. Rodgers should have an easy time picking apart Detroit's secondary, as both Lions safeties (Louis Delmas and Amari Spievey) are not expected to play. Additionally, simply betting on Aaron Rodgers leads to success. When he's been the quarterback, the Packers are 37-21 against the spread since 2009.
The Lions are simply not a good team this year, even though Vegas treats them as such. Doesn't everyone remember that until last year, the Lions hadn't made the playoffs since 1999? The Lions have gone an ugly 4-11-1 against the spread over their last 16 games. Yet, Vegas only had them as a 3.5-point underdog against one of the better teams in the NFL.
Even though I lost earlier on the year with this trend (thanks Andy Reid), Packers coach Mike McCarthy is 6-0 against the spread coming off a bye week. This means that McCarthy is very good at preparing his team for its opponent with the extra week. And considering their recent success against the Lions, expect the Packers to romp them. This is my lock of the week.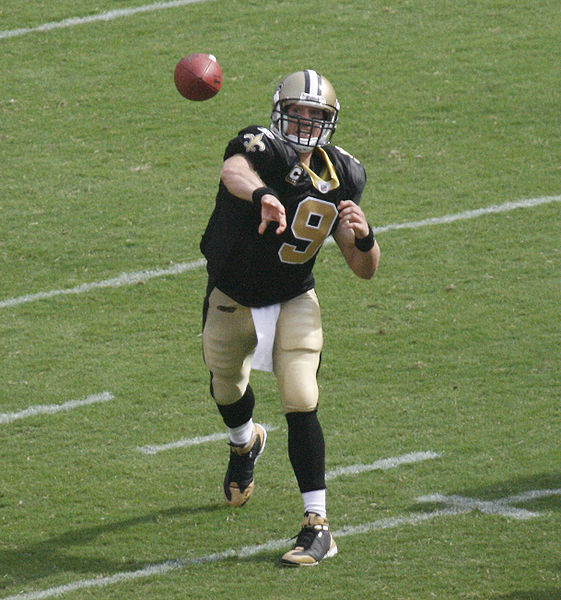 Saints (-4.5) over RAIDERS
Before I go into this pick, let me say this. Even though this is an against-the-spread column, I absolutely love the over for points in this game (it's at 54.5). Neither of these teams plays good defense. This game features the leading passers in terms of yardage in the NFL/NFC in Drew Brees and AFC in Carson Palmer. This clash will definitely be a shootout, but ultimately expect the Saints to win this game comfortably.
The New Orleans Saints have been on a hot streak lately, and they are coming off a huge win against the previously undefeated Falcons. As a team, they've been even hotter in the month of November, winning their last 13 November games. This game is a must-win for the Saints, because their schedule is brutal going forward. They play the 49ers, Falcons, Giants, Buccaneers, and Cowboys in the coming weeks. The Saints know that if they lose to the Raiders, they are essentially out of the playoff picture. This should motivate them to play a great game against the Oakland Raiders.
With Raiders running back Darren McFadden very unlikely to play in this game, the Oakland offense becomes one-dimensional. Losing their best player on offense seems like it hasn't hurt a lot, since they've scored an average of 26 points over their last two games. However, their inability to run the ball has hurt them in terms of time of possession, which has led to a tired defense. That's the biggest reason why the defense in those same two games has allowed a ridiculous 97 points.
The Raiders also haven't taken advantage of playing East Coast teams with losing records at home. Their defense was demolished by the Buccaneers' offense two weeks ago, and they only beat the lowly Jaguars by three. They lost both times against the spread despite having a clear time-zone advantage. In fact, in their past 30 games at home against teams with a losing records, the Raiders have gone 5-25 against the spread.
Expect Drew Brees to take advantage in this game facing a Raiders defense that is allowing the second-most points in the NFL this season at 31.6 points per game. Brees is also 32-19 against the spread coming off of back-to-back wins. The Saints will pull away late against the lowly Raiders, and win by a sizable margin.
LAST WEEK'S PICKS 3-0 || SEASON'S PICKS 9-6-3
Reach Associate Sports Editor Max Meyer by email, or follow him on Twitter.