National
Mexican Drug Lord Family Member Arrested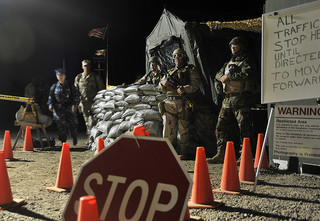 A woman suspected of having ties to Mexico's most-wanted drug lord was arrested on immigration charges in California, according to a border control spokesman on Friday.
The Washington Post reported that "Zulema Aracely Lindoro was stopped Monday at a Border Patrol checkpoint in San Clemente, south of Los Angeles." She was determined to be the spouse of Ivan Archivaldo Guzman Salazar, son of Joaquin "El Chapo" Guzman– the drug lord of the Sinaloa cartel, "though it was unclear if the couple is or ever was legally married."
See Also: When A Drug War Is Over, Will The Peace Last?
Lindoro– whose student visa was revoked in March for suspected ties to the Guzman family– voluntarily returned to Tijuana, Mexico, on Thursday but was ordered to appear before an immigration judge.
Read the full story here. Find more Neon Tommy coverage on the Sinaloa cartel here.
Reach Executive Producer Paige Brettingen here. Follow her here.