Entertainment News
Justin Bieber, Nicki Minaj Win Big At The AMAs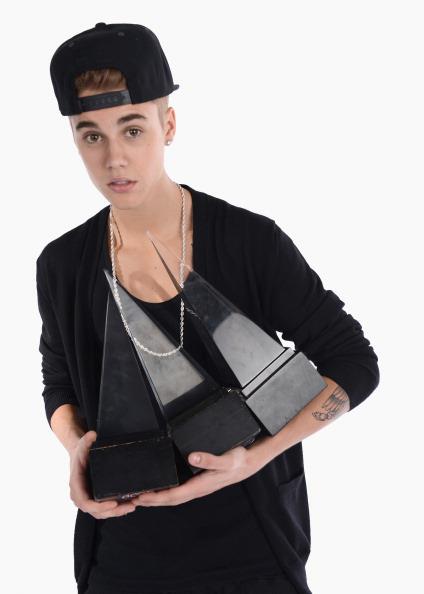 Justin Bieber and Nicki Minaj were the big winners Sunday night in the fan-voted 40th Annual American Music Awards.

While he may have just ended his two-year-long relationship with Selena Gomez, Bieber still has a lot to celebrate. The 18-year-old singer was by the far the most successful of the night, winnng "Favorite Pop/Rock Album" for his album, "Believe," as well as "Favorite Pop/Rock Artist," and the coveted "Artist of the Year," which Taylor Swift took home last year. In his acceptance speech, the "Boyfriend" singer made a shout-out to all the critics who said he wouldn't stick around for long, the Hollywood Reporter reports:

"I want to say this is for all the haters who that I was just here for one or two years. I feel like I'm going to be here for a very long time," he told the audience.

Minaj won "Favorite Rap/Hip-Hop Artist," and "Favorite Rap/Hip-Hop Album," for her 2012 release, "Pink Friday: Roman Reloaded."

Other winners of the night included Carly Rae Jepsen for "Best New Artist," beating out stiff One Direction competition, Luke Bryan for "Favorite Country Male Artist," Taylor Swift for the female counterpart making it her fifth consecutive year in a row to claim the title, and Katy Perry for "Favorite Pop/Rock Female Artist," amongst many others. David Guetta took home the award for the new category, "Favorite Electronic Dance Music Artist," beating out Skrillex and Calvin Harris.

The AMAs celebrated its 40th birthday with performances by Bieber and Minaj, as well as Jepsen, Pink, Taylor Swift, Usher, Christina Aguilera, No Doubt, Kelly Clarkson, Pitbull, and a surprise team-up by MC Hammer and "Gangnam Style's" PSY for a rendition of Hammer's "2 Legit 2 Quit."

Reach reporter Leah Harari here.