Nation and World
Israel's Defense Minister Announces Resignation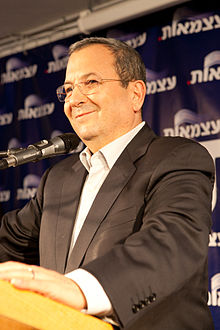 In a surprise announcement Monday, Israeli Defense Minister Ehud Barak on Monday announced that he was quitting politics and would not run in the Jan. 22 national election,
the Associated Press reported
.
"I want to dedicate more time to my family. I feel I have exhausted dealing with political life, which has never been a passion of mine, and I feel there is room to allow other people to serve in senior roles in Israel," Barak said in a hastily assembled press conference this morning.
His resignation could mean the departure of the most moderating influence on hawkish Prime Minister Benjamin Netanyahu, the AP reported.
It will also mean that Netanyahu will lose one of the few defense officials who appeared to support his threat to attack Iran's alleged nuclear facilities, the Los Angeles Times reported.
Barak has been Israel's defense minister since 2007 and served as prime minister from 1999 to 2001, JPost reported.
Possible replacements include Vice Premier Moshe Yaalon, a former military chief, and Shaul Mofaz, a former military chief and defense minister, who now serves as chairman of the opposition Kadima Party, the AP reported.
Read more of Neon Tommy's coverage of Israel here.
Reach executive producer Jackie Mansky here.