International
Egypt Limits Presidential Tenure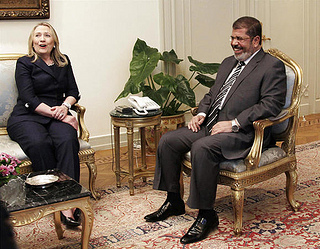 The assembly writing Egypt's new constitution decided Thursday to limit President Mohamed Morsi's tenure to two four-year terms, replacing the possibility of endless regimes like the one ruled for 30 years by former president Hosni Mubarak, according to Yahoo News.
The decision will be put to public referendum within 15 days of Morsi's ratification.
Protests have erupted in Egypt this week after Morsi declared that he has almost unlimited executive power.
Read more of Neon Tommy's coverage of Egypt here.
Reach Executive Producer Michael Juliani here.