National
Cyber Monday Deals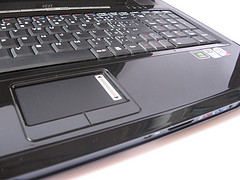 Black Friday may get all the attention but Cyber Monday offers serious discounts to those willing to risk their jobs by online shopping at work.
Bloomingdales.com offers $50 off every $250 worth of merchandise, 55 percent off in-house brands and 50 percent off items from the men's store.
Perryellis.com offers 50 percent off entire orders and free shipping.
BarnesandNoble.com features a Cyber Monday countdown clock, an extended Black Friday, 30 percent- off one-item deal, with a code for both in-store and online purchases.
Target.com offers free shipping on orders of $50 or more.
Catch more deal tips at the New York Times.
Reach Executive Producer Dawn Megli here. Follow her on Twitter here.