Health
Colder Weather Doesn't Mean You Have To Take Your Workout Indoors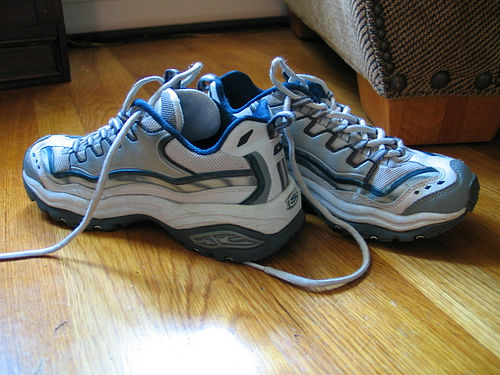 Now that temperatures are starting to drop, it might sound more appealing to hop on the treadmill than step outside and embrace the colder temps. But the bitter weather is no reason not to run outside, even if the daylight hours are shrinking. In fact, Tom Holland, an exercise physiologist and sport performance coach, told
Shape
magazine, "the colder the weather, the less heat stress on the body – there is a reason why the majority of marathons are held in October and November."
Here are some pointers to check out before you pound the pavement.
Wear Layers: Dress appropriately when heading outdoors—it's easy to over-dress, which may lead to overheating. Active.com recommends dressing 15 to 20 degrees warmer than the outside temperature, so that your body temperature can increase. You should actually feel slightly cold when you step outside, so choose wisely when you bundle up.
Run During the Daylight: Though daytime hours are much shorter in the winter, still try to run when the sun is out. The warmer temperatures (though they may not seem that much warmer) can be all the more beneficial if you prefer a less frigid environment—plus, it's safer than running at night. But if you do choose to run when it gets dark, be sure to sport some bright clothing, along with a reflective vest or flashing lights.
Wear Thicker Socks: Our feet need some extra warmth, too! Most running sneakers aim to let heat escape from your feet, and while this is an ideal effect in the summer, your feet may feel too chilly. So opt for a thicker pair when temperatures drop.
Consider a Scarf: Some often feel like their lungs are burning when they run in the cold, but this sensation actually isn't dangerous. This is just because the outside air is colder than the air in your lungs, Kara Gallagher, PhD, from the University of Louisville in Kentucky, told Fitness magazine. To trap extra moisture and breathe easier, throw on a light scarf.
Reach Staff Reporter Lizzie Pereira here.