California
Human Trafficking Coalition Gears Up In Fight Against Gangs, Backpage.com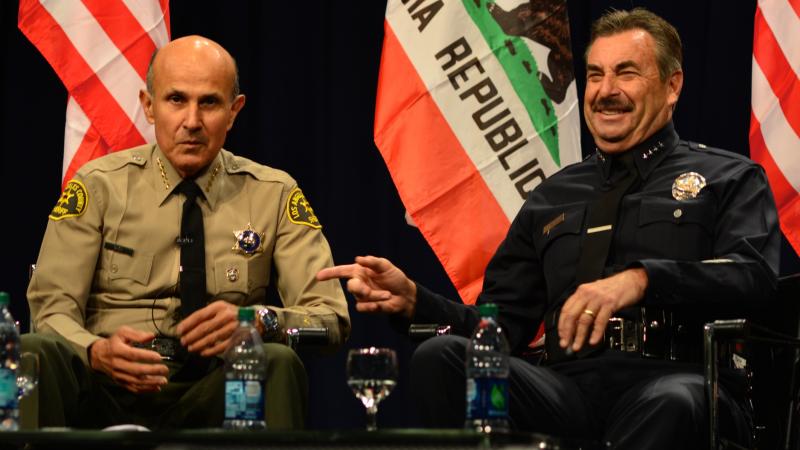 At a Human Trafficking Leadership Symposium in Los Angeles, California Attorney General Kamala Harris, as well as the U.S. labor secretary and Mexico's attorney general, came together to affirm their commitment to fighting human trafficking.
Harris released a report on the current state of human trafficking in California and how it can be combated. She said, "The report is evidence of a new commitment to combat human trafficking and to renew our dedication to share human resources and training to maximize our ability to reach out to victims."
In a press release, Harris said, "Human trafficking is a growing threat because criminal organizations have determined it is a low-risk, high-reward crime. We are here to change that calculus."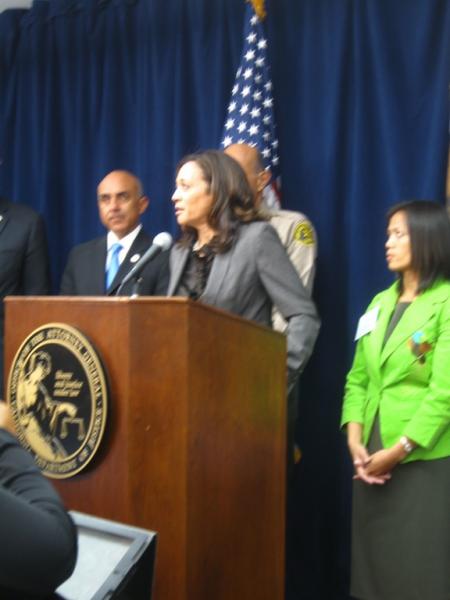 The report states that, contrary to common belief, 72 percent of trafficking victims in California actually are from the United States as opposed to Latin America.
Part of the reason that human trafficking, a $32-billion-a-year industry, is growing is because the internet has made the crime much easier. The California Attorney General's Offices reports, "Traffickers are reaching more victims and customers by recruiting and advertising online."
Harris condemned one website in particular, backpage.com, for facilitatating human trafficking.
"Backpage.com needs to shut itself down," she said. "It has created as its business model the selling and purchasing of human beings."
However, Harris believes that technology also offers a way of fighting human trafficking. With the prevalence of smartphones, law enforcement agencies now have a better way to contact isolated victims.
The scale of human trafficking has increased greatly in recent years as gangs have increased their trafficking of human beings, along with guns and drugs.
Trafficking victims are exploited for sex or forced labor. Secretary of Labor Hilda Solis described human trafficking as "modern-day slavery."
A victim of human trafficking, Ima Mitul, spoke about her ordeals. She was brought to the United States at the age of 17 to work as a nanny. Instead, she was forced to do housework -- without pay -- for 18 hours a day, seven days a week.
"I was physically and verbally abused," she said. "I wasn't allowed to talk to anyone. I had no choice but to stay in the house."
Mitul spent three years in this situation before building up the courage to seek help.
Officials focused on interagency collaboration, strengthened laws, and organizations that aid victims as ways to help people such as Mitul.
Mexican Attorney General Marisela Morales-Ibañez said her country had approved new laws after years of being lax on human trafficking regulation. Mexican authorities have also been cooperating with their counterparts in California on the problem of human trafficking.
In California, two laws designed to prevent convicted traffickers from hiding their assets will take effect on Jan. 1. These laws will make it easier to enforce fines that pay for victim support and restitution.
Secretary of Labor Solis wished that Congress would overcome its partisan divide, saying, "Right now it's time for Congress to renew the sex trafficking act." The bill has been in committee since 2011.
One important step of the fight against human trafficking is California's Proposition 35, which passed with 81 percent of the vote.
The ballot proposition called for increased prison terms and fines for human traffickers. While these ideas appealed greatly to voters, the proposition also contained stipulations that tightly restrict the Internet freedoms convicted sex offenders – even those whose crimes had nothing to do with the Internet.
The ACLU and Electronic Frontier Foundation immediately protested the violation of sex offenders' rights by filing a class-action lawsuit to stop the proposition.
On Wednesday, Nov. 7, a federal district court blocked the measure. It is now awaiting a full trial on Nov. 20. The California Attorney General's office will defend the proposition in court.
Read more about human trafficking here.
Read more news about California here.
Read more about Prop 35 here.
Contact Staff Reporter Axel Hellman here.