Politics
Young Voters Once Again Hold Power In The Election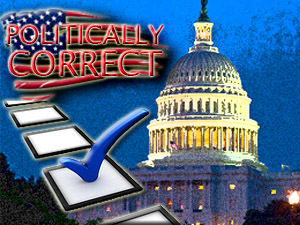 Election day is quickly approaching and the young U.S. voter turnout has the potential to greatly influence its outcome.
As is always the case with elections, when there is a high young U.S. voter turnout, the democrats have a much higher chance of winning, whereas when there is not, the republicans have a much more solid shot.
President Barack Obama's 2008 victory over McCain serves as the perfect example of this. Census data confirms that 2008 had a heavy youth vote turnout and of these young voters, 66 percent voted for Obama.
But can this kind of turnout and democratic preference be expected again next week?
"Obama still wins his highest approval ratings among the youngest age cohort and they will probably vote for him over Romney at about the same rates as in 2008," explains Gary C. Jacobson, a professor of Political Science at UCSD. "The question is whether they will turn out in numbers as high as in 2008. Probably not, but I don't think the difference will be particularly large, especially in the swing states, where the Obama get-out-the-vote effort will be concentrated. If their turnout is well below 2008, Obama will be in trouble."
According to the Center for Information & Research on Civic Learning and Engagement, the proportion of young people in their poll reporting as likely to vote has risen from 44.7 percent to 54.6 percent, and of the young people registered to vote, Obama would win the youth vote by 52.1 percent to 35.1 percent.
Young people, aged 18-29, comprise 21 percent of the eligible voting population, with 46 million young people eligible to vote, reportsCIRCLE.
Even these small shifts in statistics can greatly affect the election's outcome.
Reach Staff Reporter Fiona Alfait here.