Sports
Why You Should Watch Men's Tennis Next Year
Linsanity Will Come to Tennis
Although American tennis continues to fall well below fan expectations, a Japanese player is gearing up for a breakout year. Sitting at No.15 in the rankings, Kei Nishikori just won a title in Japan, and I expect the world to give Nishikori the attention he deserves. Nishikori lacks the aggression and weapons to break into the top 5, but his shot-making alone should make him a fan-favorite.
There may not be fans sporting T-shirts with his face on it, but he is sure to make headlines if he advances deep into the Grand Slams. With a consistent jump in the rankings, Nishikori might be the next young hopeful that actually becomes a household name in championship talks.
News outlets in Japan are already touting Nishikori as a potential Top-5 player, so it will be interesting to see if all the off-season work with legendary coach Nick Bollettieri will pay off.
The tennis world is desperately looking for a new face to cheer on as an underdog, but as Andy Roddick put, "Fans will only cheer if you give them something to cheer about."
The Long-Awaited Return of Rafael Nadal
Here comes the Dwight Howard story: An amazing physical specimen outworks his body and ends up with a possibly career-threatening injury. Nadal took a substantial time off to fully recover his knee injury, and I cannot wait for Nadal to come back even stronger.
Nadal's most important match-up will be against Andy Murray hopefully in the semis or finals of the Australian Open. Andy Murray got the monkey off his back by winning the U.S. Open, but he will have to defeat Nadal in a Grand Slam to brush off any remaining critics.
It is imperative that Nadal does not lose early to any unseeded players. Andy Roddick's career arguably began to decline when he started losing to the "nobodies" of tennis and it's crucial for Nadal to keep his tennis at a high level to avoid speculation of retirement.
It'll be interesting to see if Nadal makes any significant changes to his unique style, as his chip-and-grind mentality is what may abruptly end his quest to rewrite the history books.
Steve Johnson's Initiation Into the Pros
Our very own USC alumnus Steve Johnson reached the third round of the U.S. Open this year, as American tennis may have found its next hopeful. Many know of his unprecedented 72-match win streak while in college, but he won't find that kind of success in the pros.
With Johnson able to focus 100 percent of his time into tennis now, his success will depend on strengthening his weak backhand and developing a formidable weapon in his game.
In a sport where attending four years of college is frowned upon, Johnson may be able to change that perception and encourage more athletes to complete their education. John Isner hasn't quite made the headlining success America was hoping for, so perhaps Steve Johnson is the next poster boy of American tennis.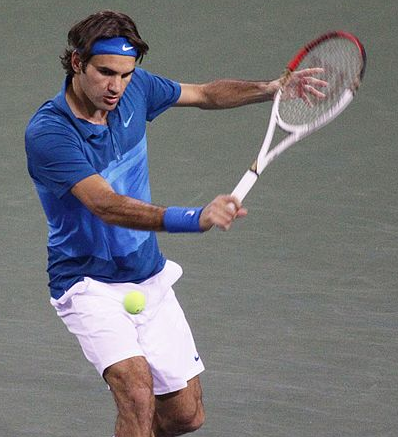 The Undeniable Greatness of the Big Four
Sports fans will regret missing the current era of tennis. You have four players that could've easily dominated the sport if they all came in at different times (Editor's Note: Jeffrey is referring to Novak Djokovic, Roger Federer, Rafael Nadal and Andy Murray). The competition during the final stages of the Grand Slams has been unbelievable, and players are producing shots that many didn't even think were possible.
Every final of a Grand Slam breaks physical barriers and sets higher standards for the next match-up. Although there is a timeless criticism of the "excessive" length of tennis matches, many fail to realize that this is five hours of the highest quality of tennis. Players twist and bend to create spectacular shots, and what seemed to be an untouchable shot by any other standard is reduced to a simple extension of the rally.
Tennis is Clean
With recent news documenting Lance Armstrong's use of performance-enhancing drugs, the sports world is reevaluating the legitimacy of athletes. Since the beginning of the sport, however, cheating of any form has been heavily criticized by the league and players, alike. The use of any drug, regardless of its intention, will have players suspended for life from tennis.
While you're busy staring at your television screen in absolute amazement, it's nice to know that these athletes reached their level through hard work and dedication.
Reach Staff Writer Jeffrey Sakakibara here or follow him on Twitter.