Politics
Virginia Undecided Voter Unimpressed By Lack Of Jabs In First Debate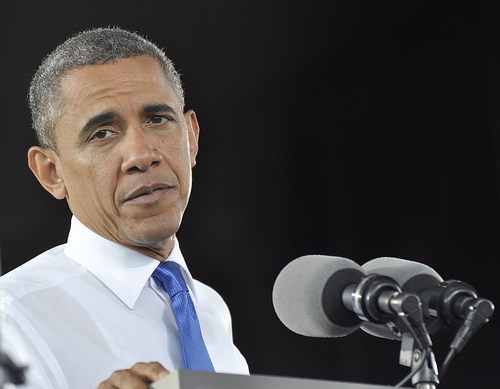 Daniel Yi went early to a presidential debate watch party in Fairfax, Virginia. It was one of more than 4,000 meet-ups sponsored by Obama campaign. Yi was expecting something intelligent, witty or even bold. Instead, he found both candidates playing it safe.
"It's a tied race, yet neither candidate directly criticized the other," he said. "And by avoiding confrontation, both failed to reach out to the public and convince them."
In this wealthy northern Virginia community, undecided voters like Yi want to hear more details about the candidate's policy agendas.
"Romney really gave some sharp responses which helped to send his message out, but he was vague about his plan, leaving the audience wondering what his specifics was," Yi said. "President Obama did a good job in portraying his achievement in the last four years, but he is telling a one-sided story."
The debate at least hit a topic the community really cares about--- the tax rate. At Fairfax, where the median annual household income is $105,000, Romney's plan to cut tax rates by 20 percent affects a large portion of people. Yet, this plan as all other ones lack specifics.
MORE: Obama Attacks Romney's Lack Of Specifics In Tax Cut Plan
"It does not make sense, if Romney does not point out which part of the tax code he is going to cut," Yi said. "Obama has a broader economic plan, promising tax cuts for people of all incomes, but it appeals less to us."
Yi also feared Romney's plan to gut the health care reform law now referred to as Obamacare might undercut the new ability people under age 26 have to stay on their parents' insurance plan.
"I have a job, so this policy don't make any difference to me," he said. "But here in North Virginia, a lot of college students can't find job right after they graduate. Obamacare makes them eligible for healthcare without a job for a while."
MORE: Romney's Problem With Obamacare: Unelected Board Choose Treatments
The 24-year-old consultant looks forward to more interaction between the candidates when they meet again in two weeks. This debate did not lead to a decision for him.
Reach reporter Meng Meng here.