Food
Taste Of Italy Serves Up A Culinary Vacation In The Heart Of L.A.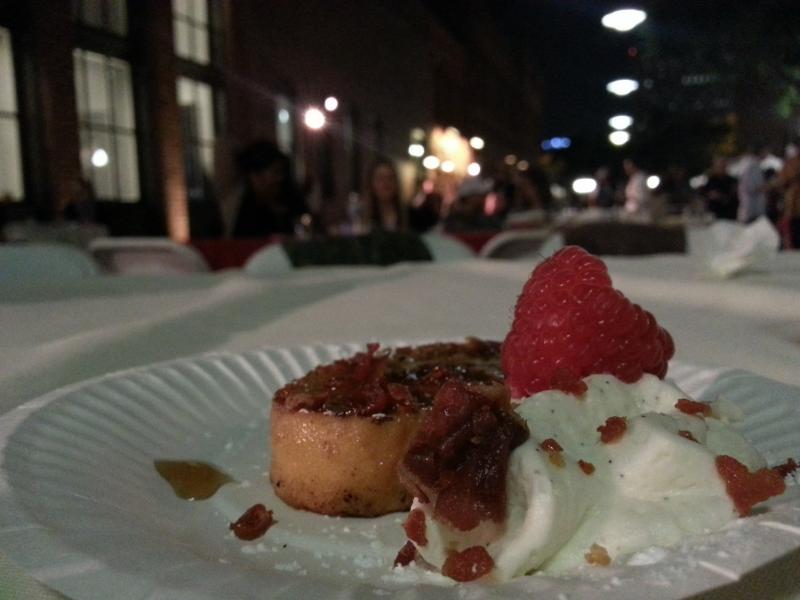 The 4th annual
Taste of Italy
was held this past weekend in Los Angeles' very own
Little Italy
.
Handmade pasta dishes from cold capellini salad to garganelli with sausage and fennel pollen were available for sampling during a night dedicated to increasing the exposure of the Italian American Museum of Los Angeles.
Each $50 ticket purchased provided guests with 10 tasting tickets; 6 for food and 4 for drinks of his or her choice from more than 50 participating vendors.
There were many delectable bites to choose from, ranging from authentic sausages and Napoleon-style pizza, to modern twists such as maple glazed French toast crostini with vanilla mascarpone whipped cream and sautéed prosciutto. The latter was created by Lisa Nativo of Nonna's Kitchenette, who sat down for an interview with us soon after.
There were also fresh mozzarella dishes and Italian desserts to round out the menu. Bulgarini gelato and Italian Magic Olives were the enjoyable for not only their delicious fare but also their warm dispositions and customer service.
Bulgarini's servers went out of their way to provide tastings of their unique gelato flavors, such as salted caramel and wine, and to provide generous scoops of guests' favorite flavors.
It truly felt like a family member was serving guests at the Italian Magic Olives booth, as a white-haired Italian man lovingly piled guests' plates with his breaded and deep fried green olives, stuffed with meats in one version and tofu and cheese in another.
The was an array of beverages for which to exchange drink tickets, such as limoncello, cocktails, and plenty of red and white wines to round out the menu.
Entertainment was plentiful as performers of all sorts took the stage and mingled with guests. Commedia dell' Arte by I Zanni and The Legendary Casa Italiana Opera Company were just two of the acts that contributed to the night of festivities with their talents.
Thanks to this charming event under the strings of lights zig zagging down the small alleyways, it guests were transported to a night in Italy, right in the heart of downtown Los Angeles.
Go here for an interview with the creator of one of the best bites of the night (the aforementioned French toast crostini), Lisa Nativo of Nonna's Kitchenette and runner-up on Food Network's "Great Food Truck Race."