Sports
Skate Canada International: Just When It All Seemed Easy…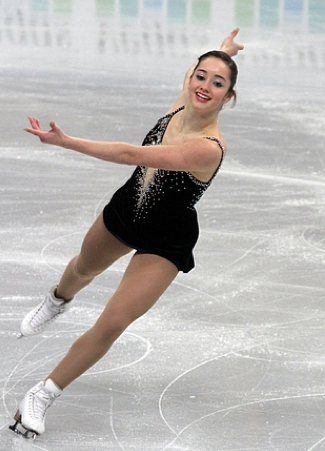 It's only the second week of the 2012 Grand Prix, and I'm already feeling excited.
Of course, Skate America left me relatively optimistic for some of my top skaters. But Skate Canada really thrilled me with some unexpected shake-ups, great programs and a highly efficient schedule. To recap, here are the winners and losers of Skate Canada:
Winner: Javier Fernandez. Congratulations, Mr. Fernandez, on beating the seemingly unbeatable Patrick Chan. Chan, who went unbeaten from fall 2010 to spring 2012, experienced a coaching change in the offseason and Fernandez capitalized on the opportunity to bring some glory to Spain. ¡Arriba España!
Losers: Team USA. Hate to take that position, but this is the first Grand Prix since Skate Canada 2007 (yes, in five seasons) without a single medal for the U.S. How close were the Americans to the podiums? The highest-ranked skaters from the team placed fifth (in ice dance and men's)--but not even close fifths. Truthfully, I found the whole thing pretty disappointing. I never think much about placements, but the performances weren't even that enjoyable on the whole, and I happen to love the skaters Team USA sent to Canada.
Winner: Kaetlyn Osmond. Who would've thought that a girl who was essentially unknown until she won Senior B Nebelhorn Trophy in September would beat seasoned vets like Akiko Suzuki and Elene Gedevanishvili in her Grand Prix debut?
Loser: Artur Gachinski. In 2011, Gachinski placed third at Worlds. I distinctly remember a Phil Hersh column suggesting that Gachinski was the next "it guy" in figure skating.
He certainly didn't give me that vibe at Skate Canada, placing ninth in a field of 10 and botching some significant elements (a lutz in the latter half of the program and his step sequence). It wasn't his best, and I'm sorry he hasn't lived up to what I believe is his full potential.
Winner: Caroline Zhang…for managing to keep going despite the fact that her costume came apart while she was on the ice (a few seconds in, the band keeping the neckline in place fell off. It's visible in this video)! Sure, she had to make some modifications, but that's what I'd call dedication to the sport.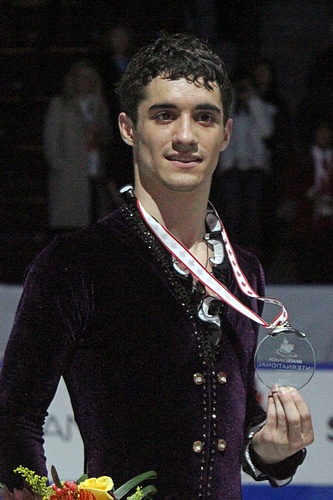 Winners: Anna Cappellini and Luca Lanotte, who placed second in the short dance behind World and Olympic Champions Tessa Virtue and Scott Moir. Not too shocking in principle, but Capellini and Lanotte were only behind by 0.01 after the short dance! It appears as though the Italians are doing all they can to close in on the top teams.

Loser: Carmen. Really, it's not the music's fault: it's been said that Bizet's Carmen is the luckiest piece in figure skating, and I guess coaches and skaters really take that to heart. This weekend, we were graced with three adaptations on the piece (all free programs, too): one by Tessa Virtue and Scott Moir; one by Anna Cappellini and Luca Lanotte (yes, both dance teams competed back-to-back); and one by Kaetlyn Osmond (see the link above). I think I'm Habanera'd out for a bit.

Winners: Team Canada. They managed to get a skater on every podium. Trust me when I say that this is definitely not always the case.

Grand Champion: Skate Canada (the Canadian Federation) really organized the event well. They managed to pack everything into two days (as opposed to the typical three) without making it seem like a rushed event. On the contrary, it was nice to have events going throughout the day, and they still finished relatively early. Plus, I bet only having two days of competition saved some costs; the ISU can't complain about that, and I hope they're as efficient come Worlds 2013 (to be held in Canada), because the setup really worked.

Next Week: It's time to really do some traveling, as Cup of China kicks off this Friday in Shanghai.

Email Staff Writer Victoria Gordon here or follow her on Twitter.