Politics
Romney's Public Stance Toward Taiwan: Sell Military Aircrafts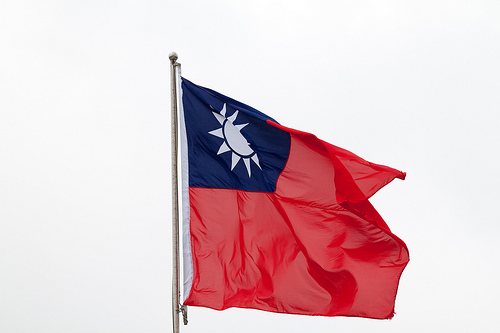 During the first two presidential debates, Mitt Romney addressed his five-point plan on improving the American economy. One of his five points is to crack down on China.
During the second debate, Romney said China manipulated its currency to make the value artificially low. This helps decrease the price of Chinese goods, which Romney and others belive turns Americans off to products made in the U.S. Romney wants to impose a duty, or tax, on items from China. This will make U.S. goods more competitive.
Despite wanting to get tougher on the sale of Chinese goods in the U.S., Romney does not object to selling aircrafts to Taiwan.
The U.S. has had a relationship with Taiwan for years, even though the U.S. recognizes Mainland China as the location of the Chinese government. Jimmy Carter signed the Taiwan Relations Act in order for the U.S. to have a relationship with Taiwan.
Romney now supports selling F-16C/D fighter jets to Taiwan, which the Taiwanese government is happy about, according to The China Post.
The Republican Party at large is in favor of helping Taiwan. The Party's platform says that it will help Taiwan protect itself if anything changes in the Taiwan Strait.
However, to some, Romney's plan to sell planes to China, specifically Taiwan, shows that he is willing to work with a country that "cheats."
Romney appears to be concerned about Taiwanese security, but the added benefit is this project helps American manufacturing since the jets would be made in the U.S. It is unknown if this is part of an agenda to boost American job growth.
Romney is going to great lengths to establish a relationship with the Taiwanese government. According to Want ChinaTimes, a member of the Romney campaign met with Taiwanese President Ma Ying-Jeou on Sept. 25.
The Want ChinaTimes also reported that Robert Zoellick, who is a former Deputy Secretary of State in the State Department, was invited to the country by the Taiwan International Cooperation and Development Fund.
Romney has had a different view of China and Taiwan when in private. At the same event in Florida where Romney made his controversial "47 percent" comment, he also insulted China and Taiwan, according to the Taipei Times. Romney said, "All right, we have a potentially volatile situation, but we sort of live with it." The volatile situation refers to China-Taiwan relations. The news organization also reported that other Republicans were upset by these comments because Romney did not have an exact plan of how to handle the situation in Taiwan.
Romney has had relationships with Chinese-based companies in the past when he was in charge of Bain Capital. Under Romney's leadership, Bain invested in businesses that sent jobs to China. Romney has been against the outsourcing of American jobs to China, but he embraced this policy while at Bain Capital, which shows his positions vary depending on his role.
During the debates, Romney was hard on Obama for not taking a stronger stance on China. However, Obama has raised tariffs on certain industries, including the solar panel industry, significantly. The Obama Administration has raised tariffs on solar panels imported from China by 250 percent. This makes Chinese- made solar panels more expensive than American-made solar panels.
The third presidential debate, which will focus on foreign policy, will be held on Monday, Oct. 22.
Reach Staff Reporter Max Schwartz here; follow him on Twitter here.