Entertainment News
"Real Housewives Of Atlanta" Season Trailer: Will Kim & NeNe Be Friends?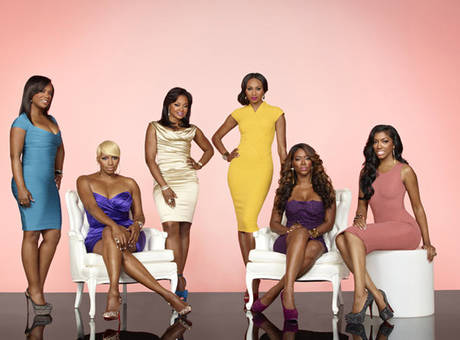 Move over New Jersey housewives. "
The Real Housewives of Atlanta
" are returning Sunday nights and based on the season trailer just released, it's going to be a juicy one.
On Sunday's "Watch What Happens Live," host Andy Cohen debuted the three-minute trailer filled with too much craziness. Here are five story lines we can't wait to follow when the show premieres Sunday, November 4 on Bravo.
1. Goodbye Sheree, Hello Kenya And Porsha
After Sheree was let go last season, it appears Bravo has picked two crazier housewives to join the group. Porsha is married to NFL star Kordell Stewart who awards his wife with $200,000 on her birthday. Then there is Kenya who may cause the most drama this season. Just watch the preview and you will understand why.
2. Love Is In The Air
Kandi is still together with her boyfriend, "Real Housewives of Atlanta" cameraman Todd Tucker. In addition, NeNe appears to be working on her relationship with Greg. In fact, they go on vacation together where Greg professes his love for his wife through song. Cupid is at work in Atlanta.
3. Is Phaedra's Husband Cheating... On Another Housewife
It appears Apollo is a wanted man...by a single housewife ready to mingle. New girl Kenya admits Phaedra's husband is hot and good looking. Will her flirting ways lead to something more? Not if Phaedra has anything to do with it.
4. NeNe Makes It Big In Los Angeles
With gigs on NBC's "The New Normal" and FOX's "Glee," NeNe may spend more time in Los Angeles than Atlanta these days. This season, we will follow the housewife as she tries to balance life as a TV star and real housewife back in Atlanta.
5. Are Kim & NeNe Getting Along?
Based off of the trailer, Kim and NeNe are sitting next to each other during a group dinner. Did we even see them flash a smile? Plus NeNe compliments Kim on the way she looks. Could Atlanta's biggest feud be coming to an end? We will have to watch what happens.
Reach writer Mike Vulpo here and follow him on Twitter here.