International
Qatar And Hamas: How The World's Richest Country Angered Both Israelis And Palestinians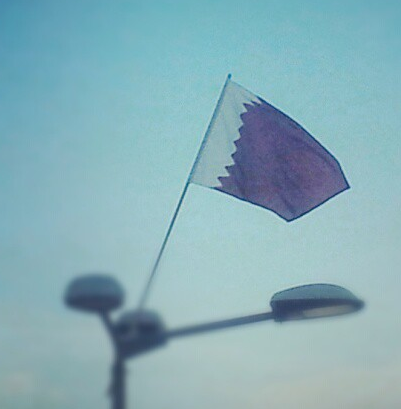 Awash in wealth because it sits atop the world's largest pocket of liquified natural gas, Qatar is usually everyone's best friend. But on Tuesday, its foes multipled in Israel and parts of the occupied territories that comprise Palestine because Qatari Shiek Hamad bin Khalifa Al Thani planned to become the first head of state to visit the Gaza Strip since Hamas seized control of the area from rival Palestinian factions in 2007.
Hamas is considered a foreign terrorist organization by the United States, its Western allies and Israel. Israelis regard as dangerous Qatar's formal announcement this week to give Hamas $254 million to rebuild a town devastated by Israeli attacks. Qatar's recognition of Hamas' government reflects the growing clout of the Muslim Brotherhood, an organization which Hamas is tied to whose influence has been growing throughout the Middle East with the significant financial support of Qatar.
"It is quite strange that the emir of Qatar should choose sides within the Palestinian camp, and choose the wrong side while he is at it," Israeli Foreign Ministry spokesman Yigal Palmor said.
Those in Gaza loyal to Hamas welcomed Shiek al Thani's visit by unfurling a red carpet, hoisting the Qatari flag and hanging posters of him along light poles. Hours ahead of his visit, violence continued to rock the region along the Israeli blockade of Gaza. An Israeli soldier suffered "moderate injuries" in an explosion.
Other Palestinians, though, also fear Qatar's influence. Some in Gaza feel it will distract from Hamas' aim to eliminate Israel. Palestinians on the other side of Israel in the West Bank fall under the control of the withering Palestinian Authority. An aide to authority leader Mahmoud Abbas said, "Such visits give Hamas the impression that the visitors recognize their rule and that would reinforce the split and not help the reconciliation."
Qatar, attempting to make sure that it and not Iran is fueling oil and gas pipelines toward Europe, has sought to wield its power by supporting rebels in the various Arab Spring revolutions. Muslim Brotherhood control in Egypt already has furthered those aims, and Qatar hopes to replicate that success in Syria. President Barack Obama has not heeded Syria's call to intervene with NATO forces in Syria like it did in Libya though.
Obama did reference Hamas during Monday's presidential debate, saying that during his visit to Israel as a candidate in 2008 he saw a town which "experienced missiles raining down from Hamas."
"I saw families there who showed me there where missiles had come down near their children's bedrooms," Obama said. "And I was reminded of what that would mean if those were my kids. Which is why as president, we funded an Iron Dome program to stop those missiles."
Republican presidential candidate Mitt Romney has called for the U.S. to take a stronger position in the Middle East to curb the influence of groups such as the Muslim Brotherhood.
"Nowhere in the world is America's influence greater today than it was four years ago," Romney said during Monday's debate.
Like reporter Paresh Dave on Facebook, follow him on Twitter, circle him on Google+ or send him an e-mail.