National
Presidential Debates Over, Obama-Biden Paint Romney As Flip-Flopper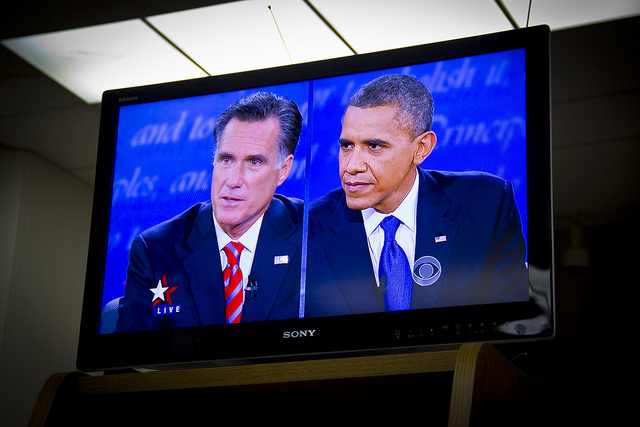 With two weeks left to ensure that his supporters in seven key swing states cast votes in this election, President Barack Obama labeled Republican challenger Mitt Romney as a candidate without convictions.
"We had a severe outbreak last night," Obama said Tuesday morning in Delray, Florida. "It was at least stage 3 Romnesia. And I just want to go over with you some of the symptoms, Delray, because I want to make sure no one in the surrounding area catches it."
Vice President Joe Biden said Romney's foreign policy agenda had switched during the debate from "saber-rattling" to one characterized by a peaceful dove.
"Some days they go out there and rattle the sabers, some days they are doves carrying olive branches," Biden said. "The only thing consistent ... about the way they talk about policy is that they are inconsistent."
Romney and running mate Paul Ryan were expected to campaign in Nevada and Colorado later Tuesday. Appearing in a television interview early Tuesday, Ryan criticized Obama for calling Romney's foreign policy backwards. Despite fact-checks after the debate that said the Navy doesn't need as many ships as Romney said it should have, Ryan went on to say that the "ocean hasn't shrunk."
On the ground, Obama will have campaign staff and volunteers distribute 3.5 million copies of his plan for the future in the final two weeks. The big book doesn't have any new ideas, and Obama has refused to get specific about second-term goals during the campaign.
Romney's campaign said a fancy booklet is no substitute for a real plan to create jobs.
Obama planned to speak again in Ohio later Tuesday. Besides Ohio and Florida, Obama has his eyes on Colorado, Iowa, New Hampshire, Virginia and Wisconsin.
LEARN MORE about the swing states through infographics here.
WATCH the campaigns' newest ads below.
Like reporter Paresh Dave on Facebook, follow him on Twitter, circle him on Google+ or send him an e-mail.