Arts+Culture
SLIDESHOW: Endeavour Opens To The Public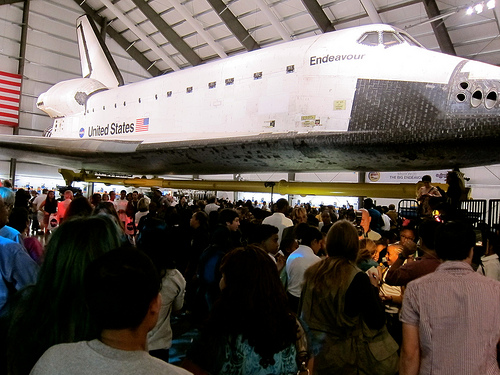 Thousands of people waited in line to be part of the grand opening of the shuttle's exhibit.
Children came on buses for field trips into space history and adults came to witness the shuttle they had seen launch out of the atmosphere 25 times since 1992.
The exhibit is an experience for the whole family, inspiring imagination as one child told his dad, "I want to climb into the motor!"
Reach Reporter Stassy here.