Opinion
Obama Owns The Oval Office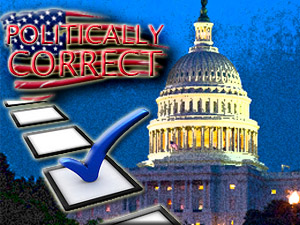 It was appropriate that he was surrounded by the guests of every bar mitzvah ever, because President Obama performed like a man tonight.
Not that we liberals ever need extra motivation to panic, but the president's historically awful first debate performance had him dropping in the polls at speeds Felix Baumgartner would be jealous of. He had a substantial lead, apparently chose the wrong strategic blend of playing it safe and Xanax, and got bossed by the ultimate CEO, Mitt "Mr. Coal" Romney. At least he didn't get outright fired like the moderator.
Uncle Joe Biden slapping around young Paul Ryan last week stopped the hemorrhaging and helped shift the tone, but those two men are not running for president. A vice-presidential debate in and of itself can only have so much importance—Dan "Not Jack Kennedy" Quayle was on the winning ticket in 1988. Paul "Also Not Jack Kennedy" Ryan is simply a hyperbolic man with a parabolic hairline who got sent back to the kids table where he belongs.
The president of the United States has the top job in the land. He has the ultimate corner office—so ultimate, it doesn't even have corners. President Obama's performance at the first debate in Denver was so damaging because he cowered and refused to defend his occupying that office while a rabid corporate raider undressed him on stage. Tonight, he kicked his feet up on the Resolute desk and defended that room against a hostile takeover attempted by a shameless opportunist.
With this newfound self-assuredness, President Obama demonstratively won the debate on an issue where he had real vulnerability, the security failure at the consulate in Benghazi. Looking Romney straight in the eye, something he had conspicuously avoided doing in Denver and taken tremendous and deserved heat for, the president blasted his challenger (whose foreign policy portfolio consists of the Salt Lake Olympics and his blind trust) for politicizing a tragedy in a way that as someone who has the important serious job of president and commander-in-chief he found "offensive."
Choosing to respond to being called a petty jerk by acting even more like a petty jerk (this moment in particular was bad, but his demeanor ranged from douche to appalling throughout the event), Romney tried to play a gotcha game with whether the president called the incident an "act of terror" in his statement at the White House one day after four Americans were killed. When he got fact-checked live by moderator Candy Crowley, proving that Obama did in fact use those words, Romney came across as naïve and non-presidential as he has since winning the nomination.
Trying to score a political point with dead Americans as if he was an analyst at Bain looking for an obscure missed disclosure to try to negotiate a better price on a deal cannot be spun or explained away to an audience who watched the callousness live. Americans flocked to Mitt last week because they like a boss. They do not, however, like a bully.
The transfer of gravitas could almost be seen on the candidates' faces. From that moment, Obama seemed to hit every point with laser focus, while Romney was the one left stammering with nothing much to say. When the president brought up the 47 percent tape in his closing remarks, tying Romney's denigration of non-income tax payers to his military veteran grandfather being able to go to school on the G.I. bill, he was the adult in the room and Romney was the drippingly slick salesman with a stale pitch and a bad deal who had clearly overstayed his welcome.
Obama scored big points on immigration, effectively tying Romney to the extreme Arizona law, and energy, making the point a lot of us were waiting for (gas prices were low four years ago because the economy was on life support and nobody was buying anything, although I wish he also informed everyone that oil is a global commodity and the president can't control prices). Romney's bizarre answer on a question about equal pay for women also made quite an impression.

The former governor of Massachusetts related the issue to trying to find women for his staff, and to help with this (clearly PR-driven) operation, his team assembled "binders full of women." Notwithstanding the fact that Bill Clinton is currently filing a Freedom of Information Act request for these binders, Mitt Romney talks about women as if he's never worked with them and it takes a concerted effort complete with office supplies just to find somewhat competent ones to plug in for "inclusive Republicans" photo-ops. Growing up in the exclusive boys' club of Bain Capital, maybe we shouldn't be so surprised.
One thing about Wall Street and it's often unfortunate culture that's always stood out to me is the grandiose titling of employees. If you meet someone in investment banking who isn't an executive vice president of something, he (it's usually a he) is either 23 years old or cleaning toilets.
Two weeks ago in Denver, Mitt Romney won by standing firm in his power suit and demonstrating in all his alpha glory how much he wanted the title of president of the United States of America. Tonight, Barack Obama owned the office by proving just how seriously he takes the job of being president of the United States. The opportunist has no transcript, and the emperor executive has no clothes.
Read more of Neon Tommy's coverage of the presidential debates here.

Reach Editor-at-Large Matt Pressberg here.