National
Obama Leads in Ohio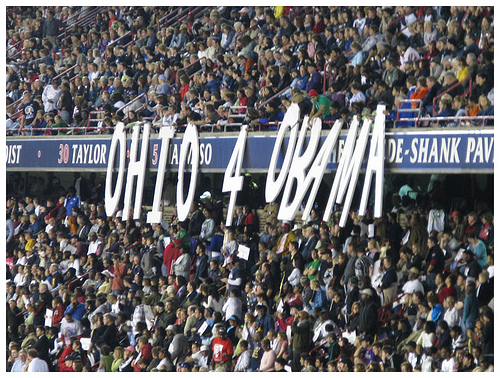 Mitt Romney may lead in the national polls, but President Barack Obama is up in Ohio.
According to a new AP-GfK poll, Obama is up 56-37 percent with women voters and Romney leads with 51-42 percent with male voters.
Obama also received 43 percent of the white vote according to the poll, which is the same percentage he had in Ohio in 2008.
A poll conducted by Time Magazine that also shows Obama is up by 5 points in Ohio explains that: "The poll makes clear that there are really two races underway in Ohio. On one hand, the two candidates are locked in a dead heat among Ohioans who have not yet voted but who say they intend to, with 45% of respondents supporting the President and 45% preferring his Republican challenger."
No Republican has won the White House without Ohio.