National
Obama Adviser Acknowledges Debate Shortcomings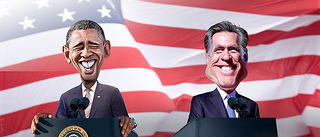 One of Barack Obama's top campaign advisers said Sunday the president did not meet expectations in Wednesday's first presidential debate.
Campaign adviser Robert Gibbs blamed Obama's shortcomings on Romney's refusal to discuss key positions.
Gibbs criticized Mitt Romney for a "misleading and dishonest" campaign, noting Romney's vague tax plan that would slash tax rates by 20 percent across the board, without adding to the deficit.
The Obama campaign pounced on Romney's lack of specifics, charging Romney's plan would increase the debt by $5 trillion, instead of remaining deficit neutral through loopholes yet to be addressed.
In response, Romney's senior adviser Ed Gillespie said the Obama camp acted like a 7-year-old who "loses a checkers game and, in a fit, sweeps the pieces off the board."
Read the full story at the Wall Street Journal.
For more of Neon Tommy's presidential debate coverage click here.
Reach Supervising Executive Producer Amanda Martinez here.