Entertainment News
Leighton Meester Debuts New 'Do After Gossip Girl Wraps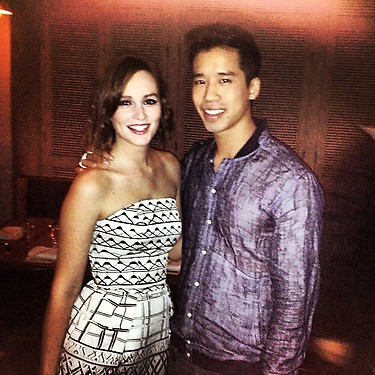 Oh My Gossip Girl! Leighton Meester said goodbye to her prep school headband days with a drastic new haircut. When Meester arrived at a party celebrating her Flaunt Magazine cover at Ink restaurant in Hollywood, Calif., all eyes were on her new do. It looks like Meester has taken a page from Emma Watson's haircut, because after Gossip Girl wrapped for the final season, Leighton's long brown locks were gone faster than you can say XOXO. "My long, wavy hair got a lot of mileage, so it was time for a change," Meester explained to
Just Jared
. The girl who did my hair on the show [Lizzie Reilly] chopped it off and I love it. I hop out of the shower and it takes five minutes to dry!"
Meester had hinted at a change earlier this month, when she told New York Magazine that she hadn't really been able to change her hair for six years due to filming Gossip Girl. "I used to do it all the time, so I think if the mood strikes me, I'll cut my hair or dye it or try different things," she stated.
While some will miss Meester's long locks, she obviously loves her new hairstyle, and that is the most important thing. What do you think of Leighton's new do?
Reach Staff Reporter Vanessa Wilkins here.