Art and Design
"Ken Price Sculpture: A Retrospective" An Admirable Tribute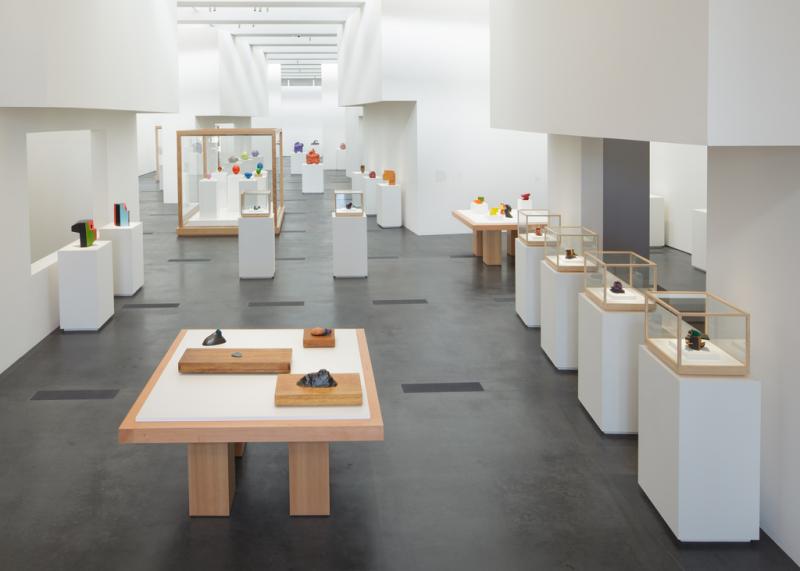 A series of stark, white pedestals fills the
Los Angeles County Museum of Art's
Resnick Pavilion. Each features a single sculpture. Obliquely arranged, the floating shelves, crisp display cases, and level plinths showcase
Ken Price's
striking ceramics. This is a space created by Price's long-time friend Frank Gehry, and it is perfectly unobtrusive in its design. Beams of natural light fall through the skylights, highlighting the colorful collection.
The exhibition marks the first complete retrospective of Price's more than 50-year-long career. Arranged in reverse chronology, the show features the most recent works first. The latest sculptures are reminiscent of mercury; seemingly suspended in mid-air, their solid curves rise and fall with a suggestive elegance. A sloping column dives forward; another stretches upward like a throat. Blunted ends pool and yearn as if they intend on moving, their shapes vaguely human.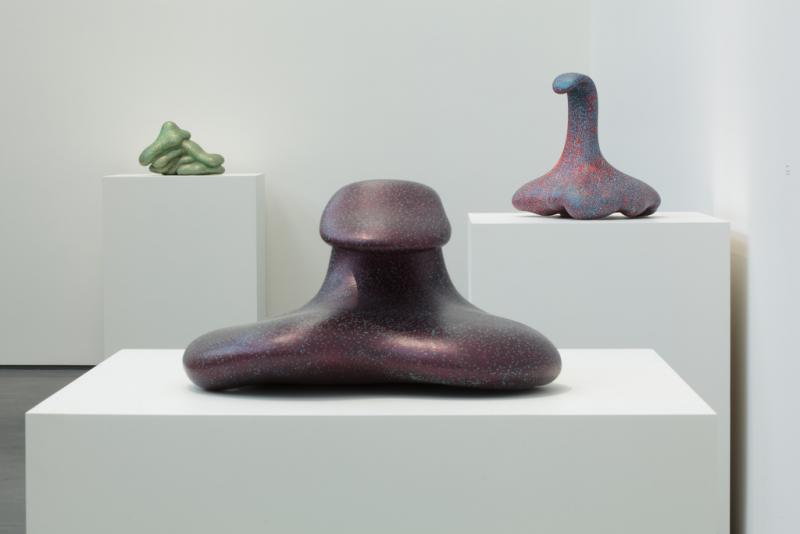 A range of depth and hue brings each piece to life. Zizi (2011) is one such piece, a sensual half-loop that reaches and twists, curling in on itself. It glimmers muted teals and silver-flecked greens, sprawled boldly in empty space. 100% Pure (2005) imbibes the viewer with bolder, brighter greens and confounding folds while Echo's (1997) iridescent surface mirrors both mustard and champagne pink. This collection of Price's later works showcases the artist's signature layering technique, a penetration of the paint with denatured alcohol to achieve subtle yet prismatic changes in color. Flecks of crimson red and icy blue catch the eye and fade into one another along their richly patterned surfaces.
Moving into the past, Price's narrative continues, and it is one bursting with shape, color, and texture. Faceted, geometric pieces such as Magritte (1986) and Orange (1987) and glossy angularities like Hawaiian (1980) are especially attention grabbing. Beside them, the precariously balanced egg-like ceramics of Price's early career glow gently in Gehry's glass cases.
LACMA's exhibit is an admirable tribute to one of this century's great American sculptors. Price's work is provocative, each piece promising its own small mystery.
Ken Price Sculpture: A Retrospective will be on exhibit at LACMA until January 6, 2013.
Reach reporter Kelly Belter here.