MLB
Cardinals Vs. Nationals NLDS Game 5 Preview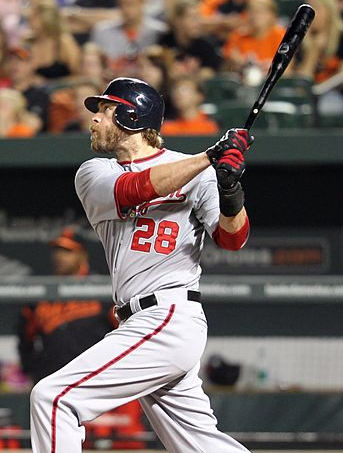 The Cardinals and Nationals are all set for a winner-take-all Game 5 after Jayson Werth's
walk-off blast
Thursday tied the NLDS at 2-2, and brought the city of Washington its first postseason baseball win in 79 years. The series is a classic matchup of youth and pitching vs. experience and offense, and so far the upstart Nats have played the defending champs to a draw. Before previewing Friday's rubber match, let's examine how this series has played out to this point:
How We Got Here
During the regular season, St. Louis ranked first in the National League in on-base percentage and second in runs scored and batting average. Meanwhile, the Nationals' pitching led the NL in ERA and opposing batting average. Unsurprisingly, the Cardinals have won their two games in the series with offensive outbursts, while the Nats have won two pitching duels.
In Game 1, Washington's bullpen was the story after ace Gio Gonzalez walked seven batters in five innings. Over the final four innings, though, Craig Stammen, Ryan Mattheus, Tyler Clippard and Drew Storen combined for a two-hit shutout. Meanwhile, the Cardinals wasted a solid outing from Adam Wainwright (5.2 IP, 1 ER, 10 K's) by stranding 10 runners on base.
As expected, the defending champions roared back in Games 2 and 3, riding familiar faces to outscore Washington 20-4 in the two contests. Carlos Beltran — who owns a career playoff line of .367/.483/.816 —recorded four hits over the two games, including two homers in Game 2. The Cards also tagged Jordan Zimmerman for five runs in three innings, effectively ruining his first career playoff start.
Game 3 was simply a mismatch of talent on the mound. Chris Carpenter delivered a signature performance (5.2 shutout innings), and Edwin Jackson delivered, well, an Edwin Jackson performance of five innings and four earned runs (it's too bad the Nationals didn't have another healthy starter available to start in Jackson's place).
Our nation's capital finally got its long-overdue playoff victory in dramatic fashion in Game 4. Both starters came out dealing; Kyle Lohse allowed two hits in seven innings and surrendered one run. For Washington, Ross Detwiler delivered the goods in the most important start of the season (and his life), hurling six shutout innings (one unearned run) in his playoff debut.
Frankly, this game, as many of them do, came down to one mistake made by Lance Lynn, and, either fittingly or ironically, one of the sole Nationals with ample October experience, Jayson Werth, sent it a really long way.
Werth's winning blast illustrates one final element that has been on the Nationals' side this series: the clutch factor. Realistically, this series could be long over. The Nationals bats haven't shown up. The starting pitching has only delivered in two games. While the Cardinals won both their games handily, the Nats victories were toss-ups in which Washington came through with the opportune clutch hit. In Game 1, pinch hitter Tyler Moore delivered a go-ahead, two-run single in the eighth. On Thursday, obviously, it was Werth's bomb, which is undoubtedly the most significant ride a baseball has taken off a bat in D.C. since the 30s.
So, Who's Playing San Francisco?
Friday's Game 5 (8:37 ET) will feature a rematch of the Game 1 starters. Wainwright, who had 14 wins for the Cardinals this year, will face Gonzalez, giving the Cy Young candidate a chance to redeem his shaky Game 1 start.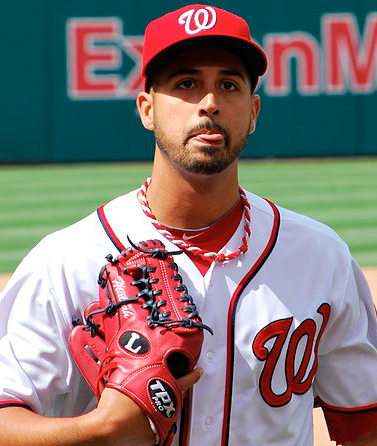 Washington placed fifth in the NL in runs scored during the regular season, but has greatly underperformed this series. The team has scored just eight times in the first four games, and only Ryan Zimmerman and Ian Desmond have swung the bat well. Bryce Harper has struggled in particular, batting just .056 so far in his first major-league postseason.
Wainwright has pitched fairly well of late, but has only pitched past the sixth inning once since Aug. 21. This means the Cardinals' bullpen is likely to play a pivotal role in Game 5, which may not be such a bad scenario. Lynn and Edward Mujica are the only pitchers to struggle so far out of the bullpen, but Matheny has more flexibility in a Game 5.
The key, though, is Gonzalez, who must find his control in order to deal with the Cards' lineup. This season, the Cardinals hit .276 vs. left-handed pitchers, good for first in the NL. However, the numbers bode well for an improved start from Gonzalez. Right-handers hit a putrid .199 off Gio this year (the Cardinals' 3-6 hitters are righties), and in September, Gonzalez posted his lowest ERA (1.74) of any month of the season. Also, it should be noted that Gonzalez' lone shutout of the season came against St. Louis, in the form of a five-hit, eight-strikeout gem on Aug. 31.
Much like the Orioles, Athletics, and other frequent overachieving squads, the Nats' success has been heavily built on momentum. They are certainly one of the most talented teams in baseball (much more than the A's or O's), but a huge reason for the club's rapid success is the youthfulness and energy that permeates the locker room (despite a 69 year-old manager) and increases with each exciting moment.
Well, after being throttled in Games 2 and 3, the team clearly regained its "Natitude" after Game 4, which featured the bullpen recording five consecutive late-inning K's, firing up the ballpark before Werth brought it down moments later.
PREDICTION: The Nationals' bats will wake up and they'll ride the new mojo to a thrilling Game 5 victory, effectively sending D.C. into a frenzy — until the Redskins kick off at 4:25 ET on Sunday.
Reach Staff Writer Michael Corvo here or follow him on Twitter.