Los Angeles
Fort Hernandez Raided By Police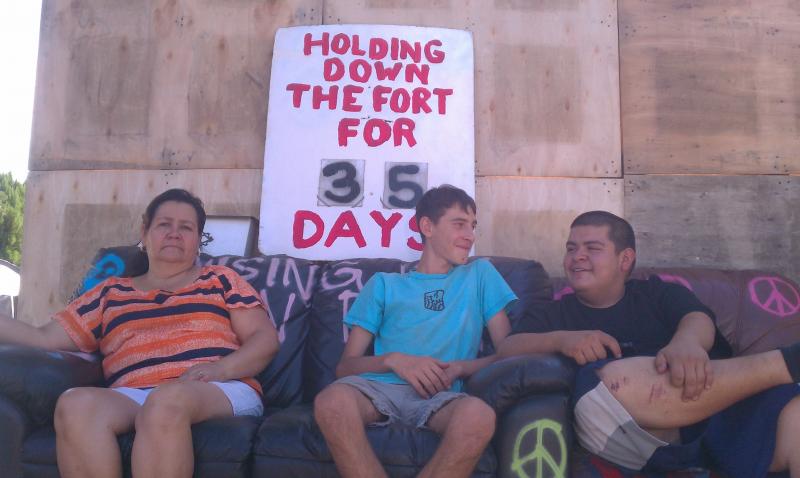 Fort Hernandez reported that they were visited at five a.m. by about 40 police officers, who removed the couches, fence and signs from the facade of their front yard.
With the help of Occupy L.A. protesters, the Hernandez family in Van Nuys have warded off eviction for 40 days after Bank of America foreclosed on them.
Read Neon Tommy's full profile story on Fort Hernandez here.
Read more of Neon Tommy's coverage of Occupy LA here.
Reach Assistant News Editor Michael Juliani here.
Follow him on Twitter here.