NFL
Fantasy Football: How A Bad Rushing Attack Can Help A Running Back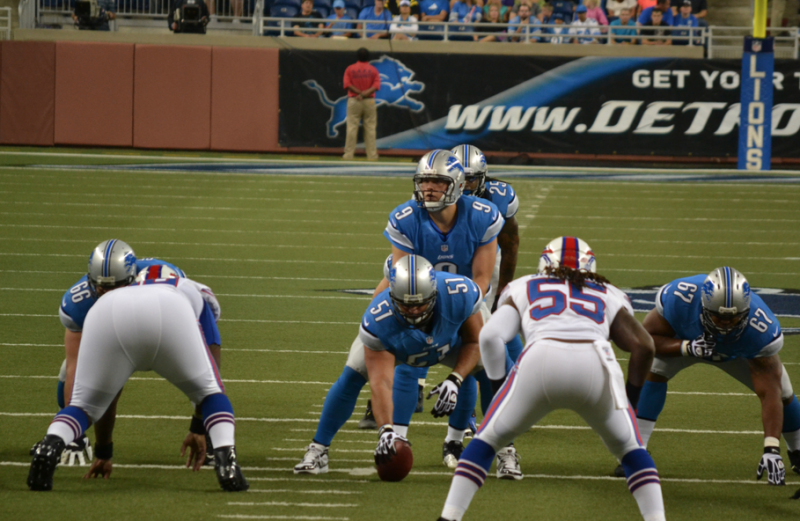 Kevin Smith is the best running back on the Lions. He's a complete back who runs with elusiveness and deceptive power. He's a good receiver and a better pass blocker.
He also played zero snaps last week, so it's time to drop him.
I'm guessing someone in your league already picked up the new "starter" in Detroit, Mikel Leshoure. Leshoure was highly touted in last year's preseason before tearing his Achilles tendon. After serving a two-game suspension for repeated marijuana violations, Leshoure returned to make his NFL debut against the Titans in Week 3. He promptly rushed for 100 yards and a touchdown. Right now, Leshoure looks like the clear back of choice on the Lions. But remember how I said someone in your league already picked him up? I think they made a mistake. I would rather have Joique Bell.
Who is Joique Bell? He's an undrafted free agent who once scored 17 touchdowns in a four-game stretch for Division II Wayne State. He has operated as the "game closer" for the Lions so far this season, but has played more effectively than Leshoure.
He's not especially fast (runs a 4.68 40-yard dash), but uses a powerful and balanced running style to complement his tremendous receiving ability. And it is his receiving ability, not his "game closer" role that makes him an attractive fantasy sleeper.
Last season, the 10-6 Lions attempted more passes than any other NFL team. This season, the 1-3 Lions have attempted the second-most passes in the league, behind only the 0-4 Saints. Bad teams have to throw to try to dig themselves out of games, but even when the Lions were good they threw more than any team in the NFL. Now that they are bad, don't expect the trend to change.
It feels weird to talk about how a one-dimensional passing offense can help a running back's success, but here we go:
When the Lions have a lead, teams cannot cheat the pass as much as they should, because common wisdom dictates the Lions will at least try to control the clock with a short, precise passing game and by running the ball. But now that the Lions are bad and have made a habit of falling behind in games, teams have begun to cheat against the pass by playing soft zones and prohibiting deep plays to receiver Calvin Johnson. Because the Lions are so one-dimensional, they have been unable to counteract the soft zones with an effective running game.
Mikel Leshoure was supposed to change that, but I don't think he is good enough, and his 2.0 yards per carry average against the Vikings supports my point. The Lions will discover their best solution will be to continue to pass, and to use their best receiving back as a surrogate rushing attack. If teams continue to limit big plays with deep zones, Bell will rack up monster fantasy numbers as a fatter, slower Darren Sproles. Sounds enticing, right?
Of course, all of this is moot if Jahvid Best returns at some point this season, but at this point Best's return is highly questionable.
Bell has a bye this week, so unless you play in a league where everyone reads my articles and follows my advice, you can probably wait until next week to pick him up. And if you actually do play in a league where people follow my advice, I'm sorry that you have been subjected to so many Jake Locker, Christian Ponder duels while Michael Turner racks up points on the waiver wire. What can I say, I enjoy contributing to good fantasy defense. Nothing like a fantasy game fought in the trenches, right Mark Schlereth?
---