International
Dominique Strauss-Kahn Rape Case Dropped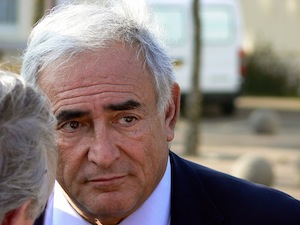 Dominique Strauss-Kahn, the former International Monetary Fund chief, was
cleared of rape charges
in France on Tuesday after the alleged victim retracted her original account to police, prosecutors announced. The former IMF chief had been accused of gang raping a prostitute in a Washington D.C. hotel, just one of a string of sex scandals that destroyed his political career.
ALSO SEE: DSK Pleads Not Guilty
The prostitute had accused Strauss-Kahn of restraining her feet and hands while he sodomized her in a room of the W Hotel with her cries to stop unheeded. According to the Washington Post, she did not lodge a formal complaint during her interrogation and later sent a letter to the prosecutor saying she had consented to paid sex with Strauss-Kahn. She also said that she did not intend to make a legal complaint against him. As a result, the prosecutor's office said, the charges were dropped because, without a complaint, "the crime of rape was not constituted."
Read more Neon Tommy coverage of Dominique Strauss-Kahn.
Reach Executive Producer Tricia Tongco here and follow her on Twitter.