Los Angeles
USC University Village Renovation Moves To L.A. City Council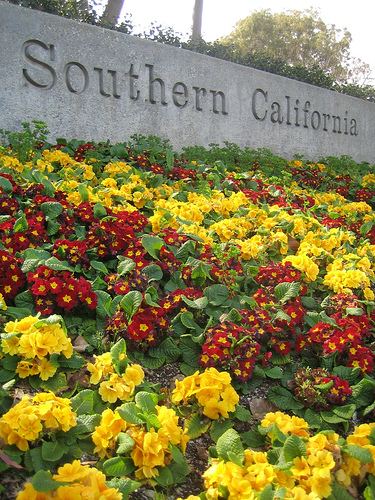 An L.A. City Council committee approved the University of Southern California's updated plans to spend $1 billion to redevelop the area north of its University Park campus. Wednesday's action moves the proposal to the full council for its decision on whether the project can begin construction.


For nearly a year, some members of the community surrounding USC have contested the plan. Listening to those concerns, the committee rejected USC's last proposal in August. The university then agreed to increase its contribution toward affordable housing from $8 million to $20 million, among other amendments.


Several community coalitions, like United Neighbors In Defense Against Displacement (UNIDAD), and tenants who run businesses in the UV have voiced their concerns about the number of workers, residents and businesses who will be displaced by the new Village at USC.

A major point of contention has been the already significant loss of low-income housing, due to students moving into the surrounding neighborhoods.

USC has also pledged to create 3,000 new beds of student housing, to help further lessen university's impact on the community.

"The negotiating team worked in earnest to craft an agreement that we viewed as a win-win-win -- a win for the community and win for the university and a win for the broader city,'' said USC Senior Vice President for University Relations Thomas Sayles. "The definition of a good deal is no one is completely happy, but this is one where, on balance, it is the right deal, and quite frankly, it is time for us to move forward now."

Read more of Neon Tommy's coverage on the University Village here.

Reach Staff Reporter Angela Blakely here.