Politics
Centre College Prepares For V.P. Debate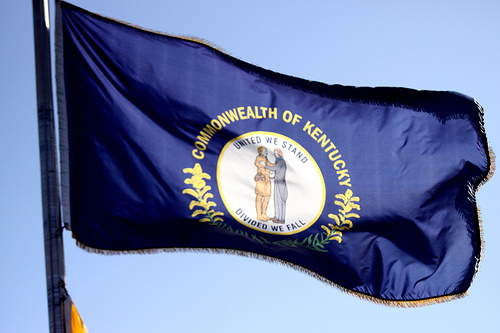 Centre College
, in Danville, Kentucky, was told on Friday, Oct. 31, 2011, that they would be hosting the 2012 Vice Presidential Debate, according to Michael Strysick of the College.
He said the college started preparing the next Monday. This is Centre's second time hosting the V.P. debate; they also hosted the 2000 V.P. debate.
Centre College is the smallest college or university to host a general election debate.
The school's performing arts center will become the debate hall Thursday, and the school's athletic facility will be the media filing center for the evening.
Strysick said the transformation of the facilities started at the end of August. The performing arts facility normally holds just under 1,500 people, but several hundred seats had to be removed so camera platforms could be built.
For the evening, 200 tables, 550 workspaces, 530 phones, about 23 miles of cable, 50 flat screen TVs and extra air conditioners will make up the interior of the athletic facility.
There are additional, nontangible changes to the campus, including a new wireless network and a new backup system for redundant power and Internet. A spin alley also had to be created for the event.
Strysick said 85 percent of the people who were at the College in 2000 for that year's V.P. debate are still at the college and have helped in a team effort to ready the campus.
This is an expensive endeavor for Centre College, but the school has yet to add up the costs associated with putting on the debate.
"[This is a] huge educational opportunity for our students and faculty," Strysick said.
There are 400 students, of the college's 1,340, volunteering. There will also be 3,200 media personnel on campus for the event.
"It is an honor…providing (this) service to the nation," Strysick said.
Strysick did not know how many people would attend the debate since the school does not control ticketing or press credentials. However, there will not be more tickets available than there are seats in the venue.
Strysick said the college was excited to host the debate.
"The best word to describe energy [in Danville] is electric…It takes villages to host debates," he said.
Reach staff reporter Max Schwartz here; follow Max Schwartz on Twitter here.