Sports
Antidoping Agency Releases Case Against Lance Armstrong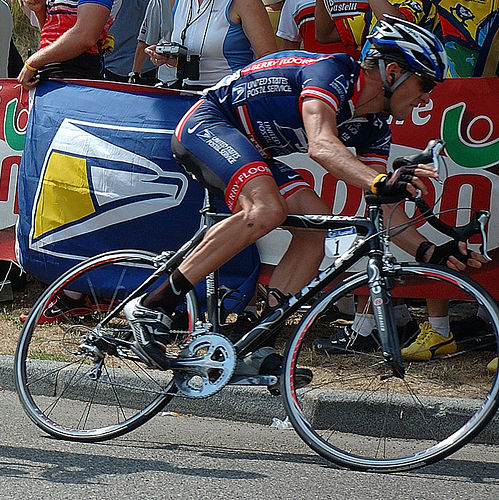 Lance Armstrong faces another challenge chipping away at his "
Livestrong
" image after the U.S. Anti-Doping Agency said today that it plans to make public its entire file on the former cyclist, the New York Times
reported.
The file reportedly said that Armstrong was key to one of the most "sophisticated doping rings" in sports history. Armstrong was involved in supplying doping products and demanding that top teammates dope so he could be successful.
Armstrong's friend George Hincapie has also admitted to doping. The report includes sworn testimony from 26 people, including many former teammates who admitted involvement in the doping ring to nail the seven-time Tour de France winner. The data and evidence proves that Armstrong cheated by using banned performance-enhancing drugs and blood transfusions.
The 1,000-plus page report will be posted this afternoon on the agency's website.
"It's shocking, it's disappointing," said Travis Tygart, U.S. Anti-Doping Agency chief executive.
The doping conspiracy was professionally designed to "groom and pressure athletes to use dangerous drugs, to evade detection, to ensure its secrecy and ultimately gain an unfair competitive advantage through superior doping practices," the agency said.
For more stories on Lance Armstrong, click here.
Reach Sophie here.