National
Airlines Cancel 4,700 Flights With Hurricane Sandy Looming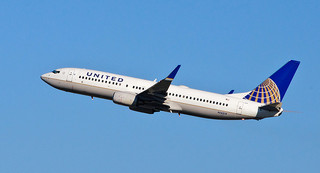 Airlines have preemptively canceled more than 4,700 domestic and international flights Sunday and Monday in anticipation of Hurricane Sandy.
About a quarter of the flights canceled were from Newark Liberty International Airport in New Jersey, reports the Daily Beast. The area is expected to get hit especially hard.
Other east coast airports are expected to decide by Sunday if they will close during the storm.
Airpots along the east coast were also implementing contingency plans. The ability of staffers to get to work and control towers' ability to remain open in high winds are the chief concurs, reports the Wall Street Journal.
United is suspending flights on Monday and early Tuesday at around 25 airpots. The carrier has already canceled 1,200 flights. Jet Blue has canceled 610 flights and Delta Air Lines has canceled 150, reported the Wall Street Journal.
Other airline carriers are expect to announce flight cancellations as well.
In addition to airline travel, other forms of mass transit will be shut down. New York is shutting down its transit system at 7 p.m. local time Sunday.
Reach Executive Producer Hannah Madans here.