MLB
2012 Baltimore Orioles Playoff Preview Q&A With Jon Bernhardt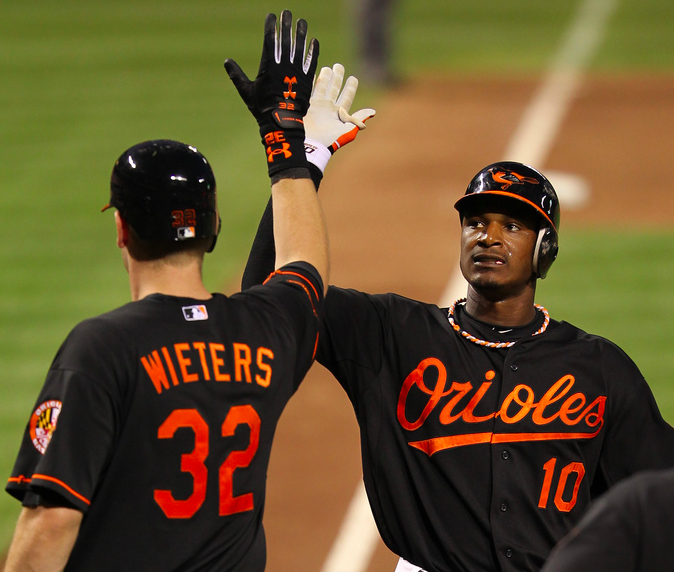 Here we are in October with the
Baltimore Orioles
facing the New York Yankees in the American League Division Series, just the same old uninspired matchup you all saw coming.
Every year, that team in Baltimore simply steamrolls all opponents en route to the playoffs. It's so boring to always see Chris Davis and Adam Jones each smash 30 home runs, Nate McLouth be an unflappable leadoff hitter and Wei-Yin Chen roll through opposing lineups. The Orioles are consistently hogging the best players and postseason spots, and I for one am sick of it.
But as long as Baltimore continues its predictable domination of the American League, I decided to interrogate an Orioles expert about why this team shouldn't be shut down by Major League Baseball due to its annual juggernaut status. Jon Bernhardt is a New York-based writer and contributor to Baseball Prospectus. He agreed to take a break from his constant accolades of Baltimore's unstoppable winning machine to answer a few questions.
Like it matters, since we all know the Orioles will sweep every other team and win the World Championship like they do every year.
(The following is transcribed from a phone interview with Jon.)
1. The Orioles finished second in all of baseball with 214 home runs. My question is... what the hell?
Bernhardt: (Laughs) Well, there are a number of players on their roster whose hitting game is conducive to basically two things. I know we talk about three true outcomes in baseball (home runs, strikeouts, walks) and three-true-outcome hitters like Adam Dunn.
Mark Reynolds and Chris Davis this year, and to a lesser extent J.J. Hardy and Adam Jones, are really two-true-outcome hitters. They either hit a home run or they struck out. And the on-base percentage for the Orioles was well below league average (.311), but their slugging was through the roof (.417). And when you have guys who are slugging over .500, you can afford to only get on base 33 percent of the time.
Whether or not that's an [indicator] of more postseason success, I'm not optimistic. Adam Jones in particular, but also Reynolds and Davis, are mistake hitters. If you leave it over the plate, where you hang a breaking pitch or throw a straight 90-mile-per-hour fastball right in his breadbox, they'll take it out of the park.
But they also chase, they have poor judgment, especially lower in the strike zone. Jones is still very vulnerable to pitches low and away. Chris Davis looks like he's playing a video game most of the time. So really, they hit a lot of home runs, but they don't do too much else on offense.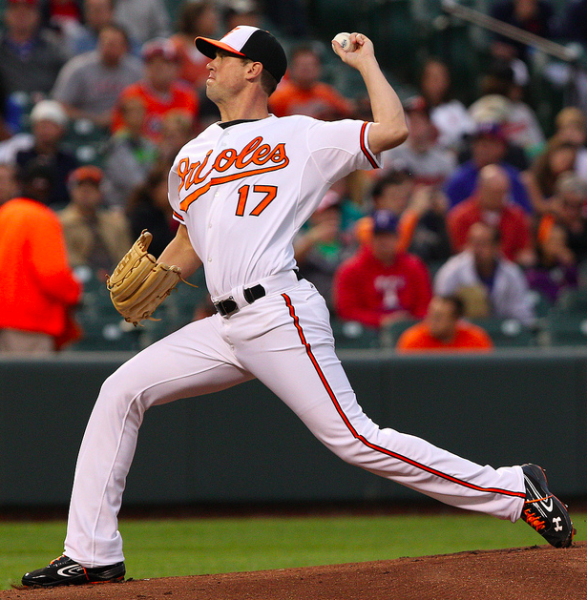 2. The Orioles roster has a much different look than it did in June and July. Who do you think has been the most important addition?
Bernhardt: I actually think Jake Arrieta, Tommy Hunter and Brian Matusz rejoining the team as relievers, instead of starters, was probably one of the bigger undersold additions to the Baltimore staff during the late push.
I know Chris Tillman came up around the middle of the season and his ERA ended up just under 3.00, and that was very good. But when they lost Troy Patton, who at the time had pitched 55 innings of striking out four times as many people as he was walking, to an ankle injury, they were able to bring Arrieta and Matusz up. And in the short relief, they were able to dial up fastballs and more effective breaking pitches. Matusz, Hunter and Arrieta have been lights-out.
I know Nate McLouth has been hanging around as sort of the poster boy of the ridiculous "Orioles making moves that always seem to work out."
Joe Saunders' name could come up here, but I still have no idea what to make of Joe Saunders. I was convinced that he was going to blow the game Friday night, just because I'm generally convinced that Joe Saunders is going to get lit up every time he goes out. And he never does, or hasn't for this Orioles team much yet.
There was talk on Twitter about manager Buck Showalter maybe using Saunders as sort of a decoy: send him out there to get through the lineup until he got past Josh Hamilton, then immediately put in Steve Johnson to mess with Rangers manager Ron Washington, who threw out a lineup with eight right-handed bats. That's not really Buck Showalter's M.O. That's really not what he does.
Showalter has a weakness as a manager when it comes to pitcher management. It's that he sticks with his starter too long. Wei-Yin Chen is the most recent example of this. In Chen's last couple starts, Showalter has left him in there about two or three batters too long, until Chen either allows people to reach base, or actually surrendered the lead.
Other than that, I have no real issues with how Showalter manages his pen. Part of the reason that he has a slow hook for his starters is because once he gets a reliever up, he always uses him. So he doesn't want to get a guy warming up if maybe the starter can work through it, which leads to longer leashes for guys that they shouldn't get.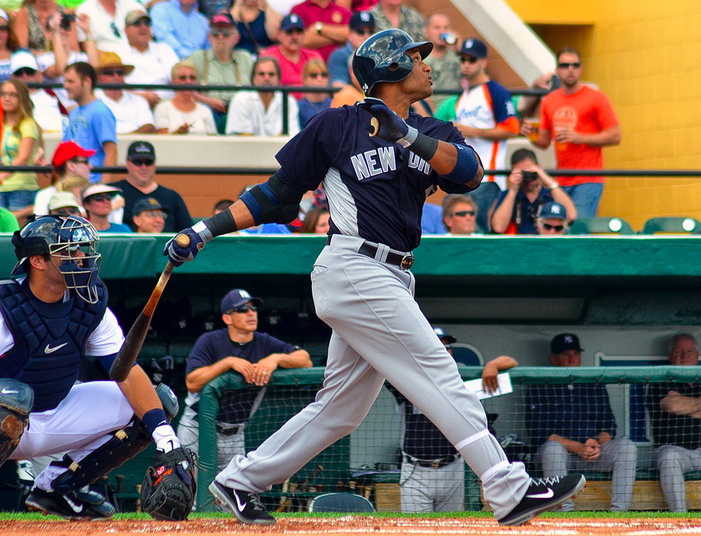 3. After beating the Rangers in the Wild Card playoff, the Orioles get the Yankees in the AL Division Series. Good matchup or bad matchup for the O's?
Bernhardt: I honestly don't know what is going on with the Yankees. Ichiro Suzuki is hitting like he's 23 or 24 again, playing in Japan and just destroying that league.
Joe Girardi isn't going to win AL Manager of the Year; Buck Showalter or Bob Melvin are, just because of what the Orioles and Athletics have done this season. But Girardi might be one of the best current strategy managers in the game, especially when it comes to how he uses his bullpen.
I think he has done really, really good work with Andruw Jones, Eric Chavez and Raul Ibañez in his 2012 outfield. When Raul Ibañez was playing in Seattle, that park was basically tailor-made to supress his slugging numbers. Yankee Stadium is the opposite of that; that park was made for Raul Ibañez to hit line-drive home runs like he did in the second-to-last game of the season.
I honestly thought Ibañez was going to get designated for assignment three weeks into the season. But no, he stuck around. It hasn't always been justified, in my opinion, that he stuck around. He had some really bad months there hitting the baseball. But the Yankees still won 95 games, so it's hard to argue with that.
Now that the Rangers are eliminated, it's hard to say which team I think is the best in the American League field remaining, just because the Orioles and Athletics are such unpredictable elements. I guess maybe Detroit is the best team in the American League still remaining in the playoffs.
With the Yankees' pitching rotation, I see CC Sabathia, Hiroki Kuroda and then a whole bunch of question marks. They're very beatable. I don't think there's any team in the AL that isn't very beatable.
I think the Orioles can beat the Yankees. I don't think they will. I don't like five-game series. I like five-game series more than one-game, sudden-death playoffs. But I like seven-game series more; I think the format should be seven-seven-seven. The Orioles do have the weakest starting rotation in the American League remaining, and if they have a couple rough games from their starters, they're in serious trouble and might get eliminated.
I think they will at least take one of the games in Camden Yards. I hope they do, because it's the first time a playoff game has been played in Baltimore in 15 years. But I'm not very optimistic about their chances against the Yankees. I know that's a shock that I'm not optimistic about the Orioles, but I see the Yankees taking the series.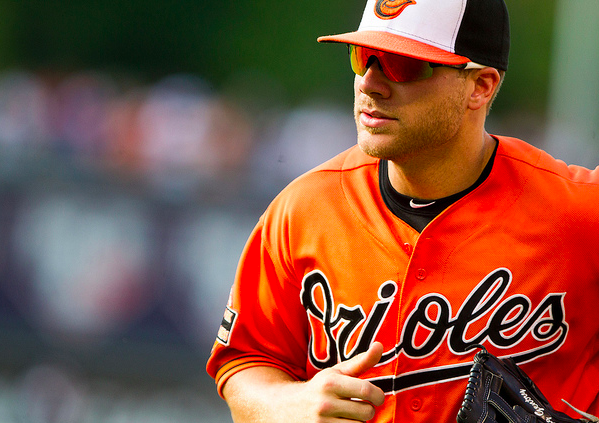 4. A lot of folks think of Baltimore as the lucky team with the unsustainable run differential. But they really improved in that area in September, didn't they?
Bernhardt: They did. What happened was it coincided with Matt Wieters, Adam Jones, J.J. Hardy and especially Chris Davis hitting the cover off the ball. Davis had 10 home runs in September and October, including seven homers in seven days at the end of the season.
Chris Davis came to the Orioles from the Rangers last year for Koji Uehara. Tommy Hunter came over in that deal too. At that time, Davis was a fringy guy with no real defensive skill. He had one great tool, but no other real abilities that he could use at the Major League level. He was sort of a Triple-A superstar, with one of the 10 best career Triple-A lines of all time. But he looked like he would be a guy who just couldn't put it together at the Major League level, with pitch recognition being a big part of it. He still hasn't really figured out Major League changeups.
Then he came to the Orioles, and he'll still strike out a lot and look like he has no idea what he's doing at the plate one-third of the time, but then he'll connect and the ball will just go forever.
Thanks to Jon Bernhardt for taking the time to answer our questions. Check out the rest of our MLB playoff Q&As.