MLB
2012 ALCS Q&A: Yankees Vs. Tigers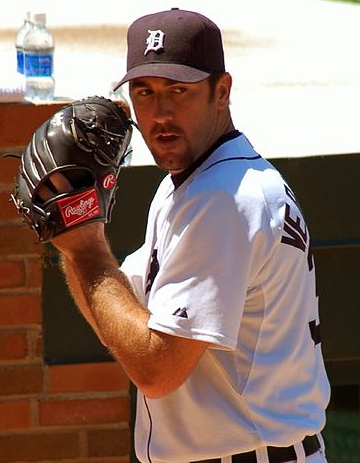 With the American League Championship Series beginning one night after the
Yankees eliminated the Orioles
, there's no rest for the weary. Thankfully, Ian Casselberry (lead baseball writer for
Bleacher Report
) and Tanya Bondurant (
Pinstriped Bible
contributor) participated in our email Q&A, which will supplement our
more traditional ALCS preview
.
Fischman: With Justin Verlander starting Thursday night and C.C. Sabathia starting Friday, when do you expect each pitcher to be available? How many starts will Verlander make in the series? More generally, how important is he to the Tigers' success?
Ian Casselberry: I wouldn't expect Verlander to be available to pitch until Game 3 of the ALCS, and I believe that's the rotation the Tigers announced for the series. Doug Fister will go in Game 1, followed by Anibal Sanchez, then Verlander and Max Scherzer fills the fourth spot in the rotation.
Unfortunately for the Tigers, that probably means Verlander will only be able to pitch once in the series, unless it goes seven games. A Game 7 would give Verlander his normal four-days' rest. And that would allow Jim Leyland to use Scherzer in relief, if necessary.
But Verlander is crucial to Detroit's success. We saw that in the ALDS against Oakland as he won two games. Obviously, that Game 5 performance was the most important. It was everything the Tigers needed. Verlander had to pitch deep into the game to prevent Leyland from having to use his shaky bullpen. He exceeded those expectations by pitching one of the best games of his career.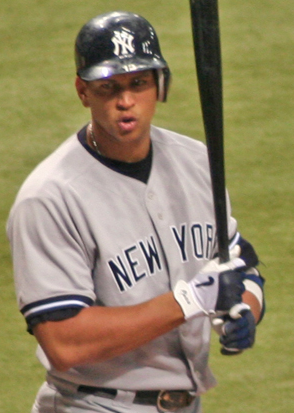 What type of role do you expect Alex Rodriguez to play in the ALCS? In your estimation, should he be starting against righties?
Tanya Bondurant: I honestly believe that A-Rod's struggles at the plate are somewhat due to his broken hand still bothering him. He had a bad ALDS, to be sure, but a lot of other hitters did, as well. I believe he'll play, but I also think that Joe Girardi won't hesitate to pinch hit for him if he continues to struggle. I think he should be able to start against righties at the very least for the first 1-2 games of the ALCS, and then re-evaluate whether or not he's doing any better at that point.
Triple-crown winner Miguel Cabrera and Prince Fielder are probably the best-known hitters on the team. Is Austin Jackson the third-most important offensive player? Why or why not?
Casselberry: Jackson is the Tigers' third-most important hitter if for no other reason than he's been the only player besides Cabrera or Fielder to provide consistent offense all season. Alex Avila and Jhonny Peralta have slid badly from their 2011 performances.
But more than that, Jackson is the leadoff hitter and has to get on base to give the middle of the order someone to drive in. The argument could have been made in the first half of the season that he was the Tigers' most valuable player.
During the regular season, the Yankees comfortably ranked first in home runs and slugging percentage. After a rather low-scoring ALDS, what will it take for the Yankees' offense to get going?
Bondurant: The heart of their order needs to hit; that's all there is to it. With Robinson Cano, Rodriguez, Nick Swisher, and Curtis Granderson all slumping, it's going to be difficult for them to push runs across. No one in baseball was hotter than Cano to end the regular season, and Granderson topped 40 home runs for the year, so if those guys can get going, this team can score in bunches.
How important does Andy Pettitte's presence figure to be in the ALCS?
Bondurant: I think as the Game 1 starter, Pettitte will be very important. He's really been good for the Yankees this year, and he pitched very well in his Game 2 start against the Orioles in the ALDS. He's such an amazing postseason presence that brings so much experience, it's difficult not to feel good about him pitching in a big spot.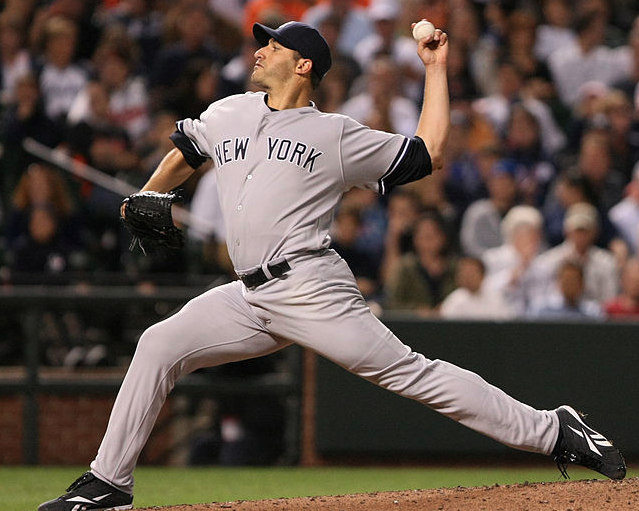 How do the Yankees and Tigers match up? What are the keys to victory for the team you cover?
Casselberry: The Yankees have plenty of left-handed bats that should give the Tigers' largely right-handed pitching staff problems. But those bats haven't been hitting very well either, thus their problems with putting away the Orioles in their ALDS.
This series might come down to how well the Yankees can pitch. The Orioles struggled to hit almost as badly as the Yankees did. But was that because of the Yankees' pitching or did those bats just hit a skid?
Detroit's history against CC Sabathia is pretty good, so I believe the Tigers think they can beat him. But what about Hiroki Kuroda and Andy Pettitte? How they pitch in the series will be crucial to the Yankees' success or failure.
Bondurant: I think the teams are fairly evenly matched. Both have deep pitching rotations and lineups that can score plenty of runs for them. If the Yankee pitchers stay as hot as they were in the ALDS and the offense bounces back, the team can absolutely make it to the World Series. Each team had to use its ace to close out its division series, though, and that might be something to watch, as C.C. Sabathia has no issues pitching on short rest, and Justin Verlander generally doesn't ever do that.
To what extend does Detroit's poor road record concern you?
Casselberry: The Tigers' road record is a concern. I thought it might be the reason they didn't win the AL Central during the regular season, and it certainly played a factor in that division race being as close as it was.
In the postseason, however, I'm not sure that playing away from home is as much of a problem. We've seen other teams such as the Giants and Cardinals elsewhere get big wins on the road during the playoffs. I think it's different in the postseason because playing on the road is limited to that series, that opponent. There's no looking ahead to a long 10-game trip.
Detroit already showed last year (and in 2006) that it could win playoff games at Yankee Stadium. That's not to say it won't be difficult. Pitching in that ballpark should scare any visiting pitching staff. Fister and Sanchez will have to be at their best in the first two games of the ALCS.
Who will win the series and in how many games?
Casselberry: Well, my previous answers have probably hinted at this. But I think the Tigers will beat the Yankees. Perhaps the Game 5 performances are fresher in my mind right now, but I saw a Tigers team dominate in a do-or-die game while the Yankees still had to struggle.
Both teams' offenses are struggling right now, so it will probably come down to the pitching. The Yankees got some great pitching against the Orioles and the Tigers pitched well against the A's. I think Detroit has better depth in its starting rotation, but New York has a stronger bullpen. So if it comes down to having to win in later innings each game, the Yankees probably have the advantage.
However, the Yankees' big bats are having major problems and I don't see how that gets better for them against the Tigers' pitching staff. I think Detroit can pull this out in six games.
Bondurant: I'll say Yankees in six games.
Thanks so much to Ian Casselberry and Tanya Bondurant for their valuable time and insight.
Reach Senior Sports Editor Aaron Fischman here or follow him on Twitter.