International
Xi Jinping's Disappearance And Chinese Politics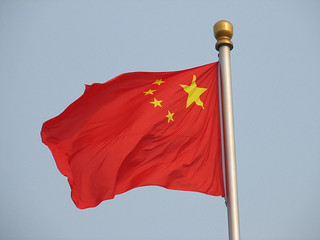 The sudden disappearance of Chinese heir apparent Xi Jinping from the public for two weeks aroused not only assumptions of his location, but also
concerns about the future of the Chinese political system.
Xi reappeared Saturday. Government officials said he was absent due to a minor health problem. The exact reason given, though, varied and included: incidents of a heart attack, a stroke, a surgery and even a sudden case of murder. However, some speculated his absence was related to a planned leadership change in October.
Melinda Liu, the chief for Newsweek and a veteran foreign correspondent, believes this lack of transparency in Chinese politics stems from Deng Xiaoping's bargain. Beautifying the glory of being rich, Deng demanded political obedience from the public for in exhange for a modernized economy and advanced living qualities. Political compliance ultimately led to a tacit permission of cryptic one party rule and corruption.
The most notable thing about the regime change in China is that seven out of nine members of the Standing Committee, which is the most influential decision making party, will be changed.
The Communist Party of China's leaders will retire and the 5th generation will take over. Similar changes will happen in the State council, too. In addition, the regime transition will be complicated by ill feelings by the middle class. Conflicts between civilian leadership and military within the 5th generations is also expected to happen.
Xi's absence in meetings with foreign leaders, including Hillary Clinton, is just one example of a mysterious power change in China affecting the world. Since it is a country of a billion people, China will have a huge influence on the globe's economy. An unstable regime change in China will lead to a greater mistrust and negatively affect the importing process of energy and raw materials from the world.
Reach Staff Reporter Roonhee Ko here.