Los Angeles
Art Takes Leimert: The Leimert Park Art Walk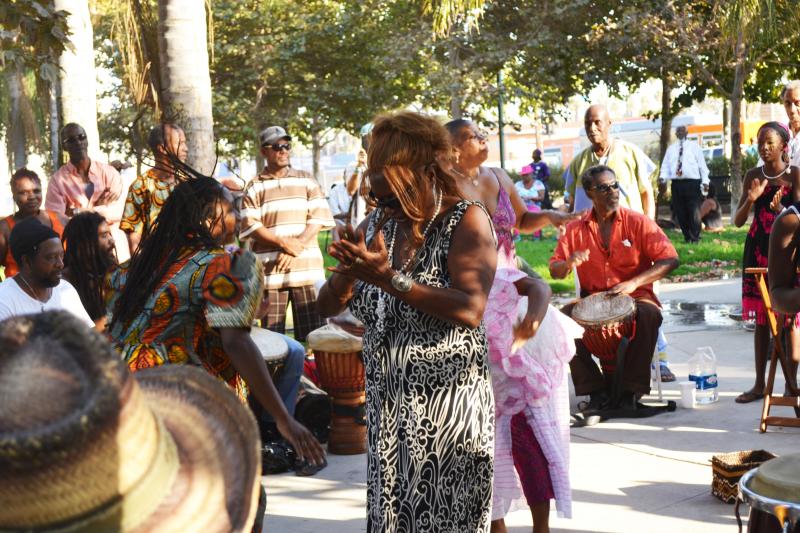 On the last Sunday of every month, the members of the Leimert Park community come together in recognition of the
arts.
Food, paintings, music and an array of African culture permeate the streets from the corners of Vernon and Crenshaw Avenues to Leimert Blvd.
The monthly "Art Walk" festival began in 2010 when local business owners wanted to create an event that would bring togetherness to the area and "cultivate a stronger sense of community within the Leimert Park District."
The variety of arts reflects not only the growing cultural shift in the neighborhood, but also the great level of talent that lies within the small south central section.
Since its launch the walk has grown to approximately 20 vendors with around 200 visitors monthly. In the first event since Labor Day, the attendees were out in full force enjoying the weather and taking in sights, sounds and the phenomenal energy of the park.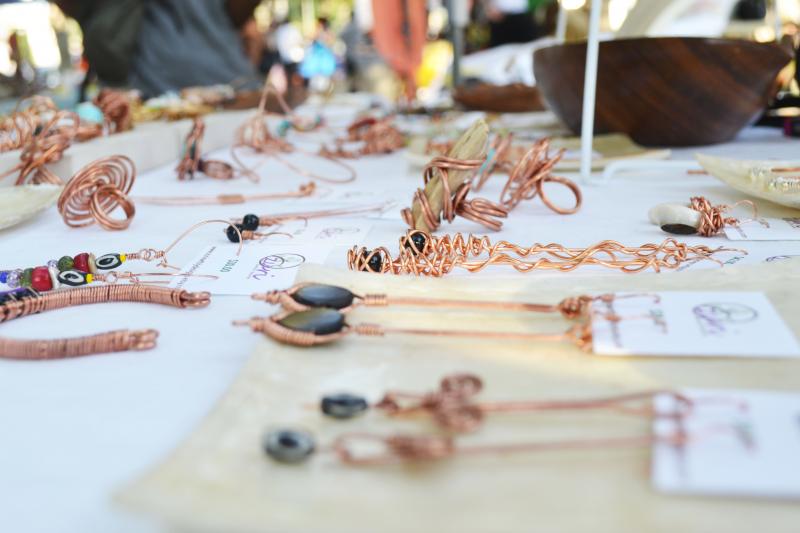 One vendor in particular was found embracing the cultural offerings of the festival for the first time.
High school senior and dancer, John Evans, was attending the Art Walk while helping his mother sell handmade crystal lamps.
"I had a chance do something else today, but I just couldn't turn my mom down," he said. "Plus, she really wants me to get in touch with my culture so this is really the best chance to do it."
As the fusion of African and hip hop music blared in the background, 38-year-old David Burris was found at the opposite end of the park drawing portraits of another attendee while displaying his other handmade works.
"We really needed this [art walk]," he said. "I mean I've been drawing for 30 years and this is the most notice I've ever got. It's like the [art walk] is the one place that musicians, artists…whoever can come and show out! Show all the talent that you got and people pay attention."
Jewelry designer and artist Rayna Brooks-Cott, was also creating quite a buzz for herself by creating her custom handmade, "Zuri Earthly Designs" jewelry on the spot for purchase.
"It's just great out here," she said. "Everybody's living; its like family and you can't help but be happy because the feeling of joy just gets to you without you even trying to catch it."
The next Leimert Park Art Walk will be held on Sunday, October 28th, 2012. For more information go to www.leimertparkartwalk.com.