National
Training Temporarily Suspended For New Afghan Recruits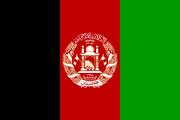 Training for all new Afghan recruits has been suspended until more than 27,000 Afghan troops working with Special Forces are re-vetted,
the Washington Post reported.
The senior commander for Special Operations forces in Afghanistan made the decision after there were continued attacks on NATO forces by Afghan colleagues, the Post reported. To date, the attacks have killed 45 troops this year.
Special Operations officials said the current vetting process for Afghan recruits is effective, but it lacks a follow-up that would screen out Afghan troops who have fallen under the influence of the insurgency or who have grown disillusioned with the Afghan government, Voice of America reported.
The suspension of training comes days after three Australian soldiers were killed by an Afghan security force member, CNN reported.
Read more Neon Tommy coverage on the middle east here.
Reach Executive Producer Jackie Mansky here.