Books
Top Five Things To Expect From J.K. Rowling's "The Casual Vacancy"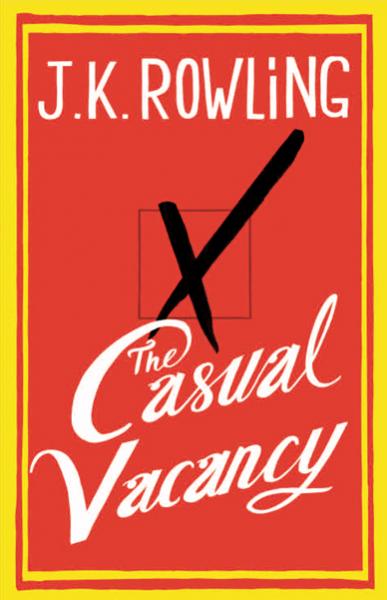 Five years after penning the seventh and last "Harry Potter" book, J.K. Rowling is back again with her debut adult novel that is set to be a
dark departure
from her magical days of Quidditch and Bertie Botts Every Flavor Jelly Beans.
"The Casual Vacancy," is set in the little town of Pagford and will involve characters and themes that Potter fans might find a bit shocking: druggies, prostitution and sex.
This is not the beloved Potter author readers are used to, but Rowling is not too concerned with expectations or comparisons. In an interview with USA Today, she expressed excitement rather than nervousness. Also, Rowling acknowledged that her new book might not be everyone's cup of tea:
"I don't think everyone will like the book, but I'm proud of this book. I like this book. It is what it's meant to be. As an author, you really can't say more than that. I don't mean this arrogantly, but if people don't like it, well, that's how it should be, isn't it? That's art. It's all subjective. And I can live with that."
The 512-page novel will hit the bookshelves on September 27 and so far it has fittingly received a much quieter buzz compared to its wizardry predecessors. While some may approach the novel cautiously, the truth is Rowling has already proven herself a more than remarkable storyteller. All everyone needs to do is sit back and enjoy.
In anticipation of its Thursday arrival, here are five things you can expect from "The Casual Vacancy":
1. It might make you a little uncomfortable: With lines like, "The leathery skin of her upper cleavage radiated little cracks that no longer vanished when decompressed," and a boy feeling sexual "with an ache in his heart and in his balls," you might need to glance back at the front cover just to make sure you're reading a J.K. Rowling novel.
2. It's going to be a bestseller, even if it is bad: The book has already topped a million in pre-orders alone. A loyal following and pure curiosity will send her books flying off the shelves.
3. There won't be any magic: It's bittersweet, but Ron, Hermione and Harry will not be making cameos in this book and neither will their magic spells.
4. The characters will be more like you or someone you know: Harry Potter's courage inspired readers as a literary hero of sorts, but in her new novel Rowling will most likely deliver readers more tangible characters with more fallible characteristics.
5. You'll get to know the woman behind Harry Potter: Hogwarts and company was a wonderful exploration of Rowling's creative genius, but "The Casual Vacancy" seems more like an invention inspired by cruel realities Rowling experienced growing up. It will reflect more of her heart than her imagination.