International
Syrian Rebels Claim To Take Military Airbase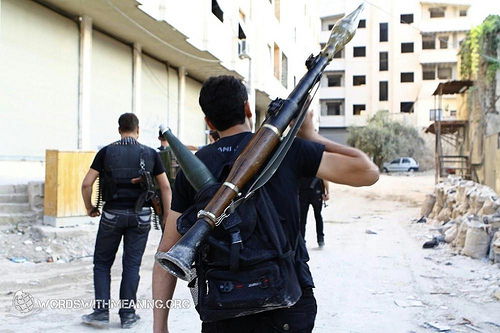 Rebels in Syria claimed Saturday to have taken over an air defense base in Deir el-Zour, apparently part of a bigger strategy across the country.
According to The New York Times, opposition fighters also said they had attacked a military air base, the third of its kind in the last few days.
The attacks come as an attempt by the rebels to match the level of aggression in combat demonstrated by the military. Manpads, shoulder-fired antiaircraft missiles, have become a crucial element in their defense against the government's warplanes and helicopters.
But the use of such weapons raises concerns about the potential threat against commercial airliners. Government officials have downplayed that threat, though, blaming recent aircraft crashes on mechanical failure.
News of the attack added further urgency to the warning Saturday from UN envoy Lakhdar Brahimi to Syrian President Bashar al-Assad that change was "necessary," and that the government must meet the "legitimate" demands of its people.
Read the full stories here and here. Check out more of Neon Tommy's Syria coverage here.
Reach Executive Producer Catherine Green here; follow her here.