International
Syrian Forces Strike Gas Station, Killing Over Fifty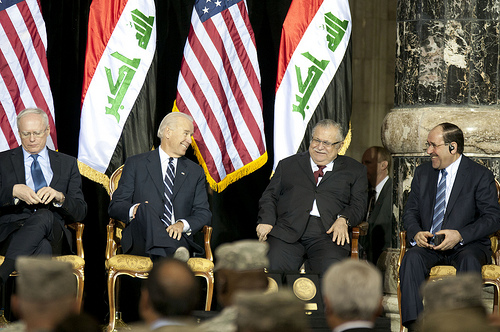 Air forces loyal to the ruling Assad regime struck a gas station in al-Raqqa province in northern Syria Thursday, killing more than 54, according to a British-based monitoring group, and leaving over 100 dead or wounded.
As Reuters reports, the regime has struck petroleum facilities in rural ares where rebels are strong in an attempt to squeeze their supply of fuel. In response, civilians in many areas have created a shadow economy in fuel to keep stocks safe from authorities.
With powerful allies Russia, China and Iran by its side, the Assad regime has not been swept away by the revolutions in the Middle East and North Africa in the way some of its contemporaries were. Thursday's strike on the gas station and other battles in Syria's two largest cities, Aleppo and Damascus occured one day after a report emerged that accused Iran of shipping weapons to Syria via Iraq. Despite being a democracy with close diplmatic ties to the U.S., Iraq does not share the U.S.'s desire to dump the Assad regime in short order, as Reuters reports:
"Syria's upheaval is a political headache for Iraq's Shi'ite Muslim-led government. Close to Assad's ally, Shi'ite Iran, Baghdad has resisted joining Western and Gulf Arab calls for the authoritarian leader, whose family has ruled for 42 years, to bow out while also calling for a reform process in Syria.

Baghdad's core concern is that a precipitous fall of Assad would fracture Syria along sectarian lines and yield a hostile, hardline Sunni Muslim regime that could stir up Iraq's combustible Sunni-Shi'ite communal mix."
The U.S. also accused Belarus, arguably Russia's closest ally, of selling weapons to the Syrian government, a charge it denied.
Read more of Neon Tommy's coverage of Syria here.
Reach Executive Producer Matt Pressberg here.