Politics
Social Media To Play Bigger Role In Presidential Debates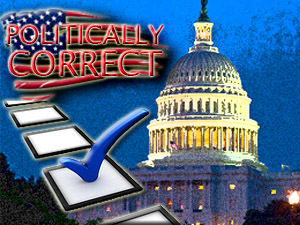 Since president Obama began using the social media to approach the public in the first presidential campaign, Facebook, twitter and YouTube are catgorized in politics as well, not just as tools for entertainment. Starting with next month's debate, social media will play a bigger role in the presidential election.
The most upcoming example is a program called "The Voice Of." It uses Yahoo, AOL and YouTube to let viewers watch the presidential debates on live and exchange views. Facebook, XBOX and NBC are hosting similar activities. Internet usage wll increase the opportunities for people to participate in various ways.
What kind of positive effects will the use of social media in politics yield? If people can engage in politics on their phones or on their laptops, this will bolster the political experience. Whether it will be an interactive debate, real-time audience reaction tracking, texting the candidate or submitting questions for panelists and interview subjects, these are all new ways to interact with presidential candidates.
The use of social media allows for two-way contact with politicians. Candidates can reply or always come back to questions they want to answer.
However, there are considerable drawbacks to this phenomenon as well. Since social media is a vast place where people can engage with each other, there will be unreasonable criticisms or offensive attacks. Presidential candidates stress there will be regulations enforced. W
Whether the controls will work is still a remaining question. An incident of a political member upcoming with a plot to bring the other candidate down is a famous example of negative aspects in combining politics and social media.
Social media is not just about follwers. It is about how engaging or influential an account is on a given network. If social media is used in a postive way, restrictions, guidelines and assessments will contribute to 40 percent of subscribers who are undecided voters.
Reach Staff Reporter Roonhee Ko here.