Politics
Sherman Vs. Berman Heats Up 30th Congressional Race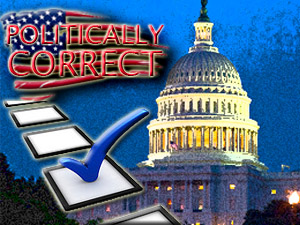 Brad Sherman and Howard Berman, both Jewish long-time serving Democratic representatives, are in a fight for the one seat redistricting left open for the incumbents.
One of the fiercest Congressional elections in Los Angeles County, the deciding factor may come down to Republican and Independent voters in the San Fernando Valley.
About half of District 30's voters are registered Democrats who may have already made up their minds. This means that 26 percent of Republicans and 21 percent of Independent voters are up for grabs, according to LA Observed.
Berman is touting support from Republican Sens. John McCain of Arizona and Lindsey Graham of South Carolina, and Independent Sen. Joseph Lieberman. Sherman has countered that he has more local Republican and Independent support including Assemblyman Cameron Smyth and L.A. City Councilmen Mitch Englander and Dennis Zine.
Both candidates have emphatically stressed their differences throughout the campaign despite similar support for President Barack Obama's healthcare legislation, the repeal of Don't Ask, Don't Tell, Israel foreign policy and the War in Iraq.
A closer review of their tenure in Congress is crucial to distinguishing the two men.
Berman was elected to Congress in 1982 and has worked his way up as the senior ranking Democrat on the House Committee of Foreign Affairs and the second highest-ranking Democrat on the Judiciary Committee. He has worked on re-authorizing $50 billion in global HIV/AIDS programs and is a strong advocate for the film and television industry, co-sponsoring the controversial Stop Online Piracy Act (SOPA).
Sherman has been a member of the House since 1997. He sits on the financial services and foreign affairs committees and is the highest-ranked Democrat on the terrorism and trade subcommittee. In 2008, Sherman was one of the most outspoken critics of the $700 billion bailout.
Click here for full congressional race coverage.
Reach Staff Reporter Denise Guerra here.