California
Prop 38 Rouses The Latino Vote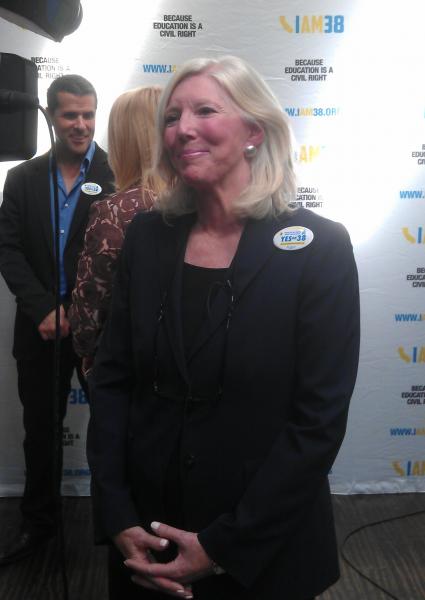 The California ballot measure asking voters to raise their income taxes so the state can send more money to K-12 education is bound to see some positive coverage in the Latino media Wednesday.
The Proposition 38 campaign, led by attorney Molly Munger and the state's PTA, placed Latino actors Edward Olmos and Tyler Posey and Mexican TV personality Marco Regil, in front of cameras at a press conference in Hollywood's Beso Restaurant to advocate for the measure.
Prop 38 is dueling with Governor Jerry Brown's Proposition 30, which would raise income taxes on just the wealthiest California taxpayers while raising the sales tax for everyone. Prop 30 would send most of the additional tax revenue to K-12 education as well. If both measures pass on Nov. 6, the one with the most votes would go into effect.
Munger, who has contributed more than $20 million to the campaign, has said the Prop 38 group would take no official position on Prop 30.
"We want voters to know what 30 does and does not do," she said. "They just need to be informed."
Her pitch to voters for why Prop 38 is better includes the message that no politicians are involved. And Munger pointed out no politicians were at Wednesday's event.
Referring to the the governor and Democrats in the Legislature who have said failure to pass Prop 30 would mean even less money for schools, she said, "They are using a fear campaign because they are not happy about prioritizing children."
Munger's other selling point is that Prop 38 would provide a less volatile revenue stream because the higher tax rates charged are tied to how personal incomes change over the next 12 years.
"We don't want the children riding a rollercoaster," she said.
Prop. 38 campaign staffers and volunteers have begun visiting churches, street fairs and community carnivals throughout Los Angeles County with the aim of getting Latinos and women to turn out in support of the measure. One staffer said it's been easier to get Latinos to register to vote than during past campaigns she's worked with.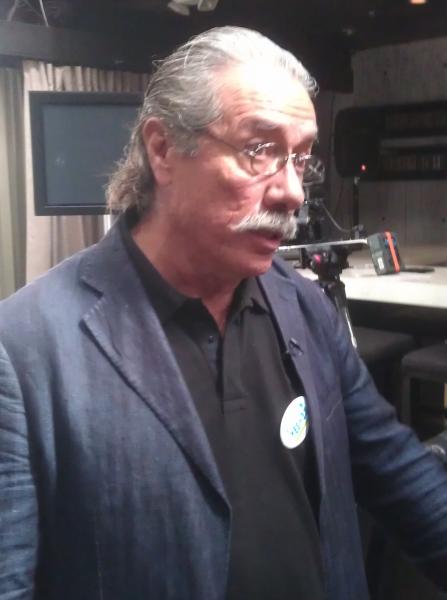 Yet in a poll released last week, 51 percent of voters supported Prop 30 while voters were split 45-45 on Prop 38.
A campaign strategist for Prop 38 said the numbers don't concern them because Latinos don't pay attention to elections until the last minute. The Latino outreach has been branded as the "I am 38" campaign. It's also included a comedy tour, which lands in Santa Ana on Wednesday evening with comedians Johnny Sanchez, Jill-Michele Melean, Rudy Moreno and George Perez.
While Latinos account for nearly two in five Californians, just one in five likely voters in California is Latino. Closing that gap appears to be a key for Prop 38 backers.
Olmos, known for his starring roles in "Stand and Deliver" and Battlestar Galactica, among other credits, has been a long-time supporter of empowering Latinos through better educational opportunities. He said he's never told people how to vote on something specific until now though.
"It's really time the community take a hold of itself," Olmos said to cameras.
Like reporter Paresh Dave on Facebook, follow him on Twitter, circle him on Google+ or send him an e-mail.