Politics
President Obama's Weekly Address Focuses On 9/11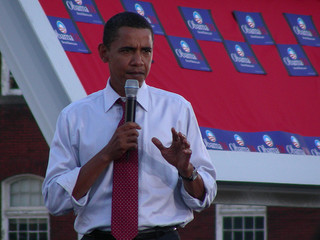 In President Barack Obama's most recent weekly video address, the president discussed 9/11.
Even though 9/11 is often characterized as a day to remember what happened, the president said, "It's also a time to reflect on just how far we've come as a nation these past eleven years."
This year's anniversary is significant since it is the first anniversary in which the United States is not fighting a war in Afghanistan. Obama added "by the end of 2014, the transition in Afghanistan will be complete and our war there will be over."
He made similar remarks during his DNC speech.
Obama aims to post a weekly video address on the White House website every Saturday, around 6:00 AM EST, during his presidency.
You can watch the President's address here.
Contact Staff Reporter Max Schwartz here; follow him on Twitter here.