National
Politicians Noticeably Absent From New York 9/11 Memorial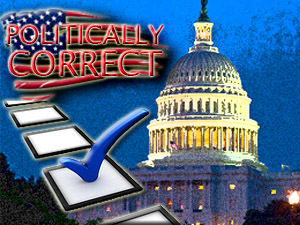 The 11th anniversary of the 9/11 terrorist attacks was
the first anniversary in which an elected official did not speak at the memorial in New York
, where the World Trade Towers once stood.
Despite this change in the program, the family members of those who lost their lives still read the names of their loved ones aloud. Almost 3,000 names were read this morning.
Elected officials spoke at the two other major memorials; President Obama spoke at the Pentagon and Vice President Biden spoke at the Flight 93 Memorial in Shanksville, Pa.
President Obama spoke of the previous anniversaries saying, "Eleven times, we have paused in remembrance, in reflection, in unity, and in purpose."
Obama also remembered those who were lost that day.
"They will endure in the hearts of our nation, because through their sacrifice, they helped us make the American we are today – an America that has emerged even stronger."
Biden spoke about his hope for the family members: "My hope for you all is that as every year passes, the depth of your pain recedes and you find comfort, as I have, genuine comfort in recalling his smile, her laugh, their touch."
This is the first anniversary in which the United States is not fighting a war in Iraq.
"By the end of 2014, the longest war in our history will be over," Obama said, referring to the war in Afghanistan.
Contact staff reporter Max Schwartz here; follow Max Schwartz on Twitter here.