Politics
Ohio: Battleground State Or Swing State?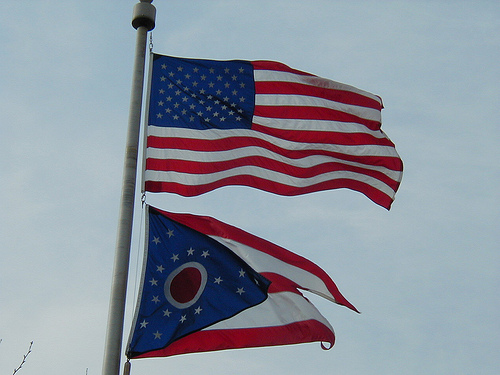 This is part two of the swing state series for Neon Tommy's coverage of Election 2012. Part two will focus on the key state of Ohio.
Both President Obama and Republican nominee Mitt Romney have campaigned many times in Ohio, proving this state is important to the election. Both candidates filled the state's airwaves with campaign ads to suade voters. The question remains: is Ohio a swing state?
Ohio has 18
electoral
votes and many auto plants, which has been part of a larger topic during this election season. The state has a Republican Gov. John Kasich, who began his term in 2011. Before Kasich, was Democratic Gov. Ted Strickland, who
spoke
at this year's Democratic National Convention.
Obama won Ohio in
2008
with 51 percent of the vote to McCain's 47 percent.
Bush won the state in the
2000
election and the
2004
election. Ohio
has
one Democratic Senator, Sherrod Brown, and one Republican Senator, Rob Portman. The battleground state
has
13 Republican representatives and five Democratic representatives.
"This is a must-win state for Romney so a lot of time and money will be spent," said Dr. Brian David Goldberg, an expert in political science at the American Jewish University. "Ohio has picked the last 12 presidential elections correctly so it is a major bellwether state."
Click
here
to read part one of the series, which focuses on Virginia.